Exclusive
Talk About Rude! Whoopi Goldberg's Days On 'The View' Numbered, Claim Insiders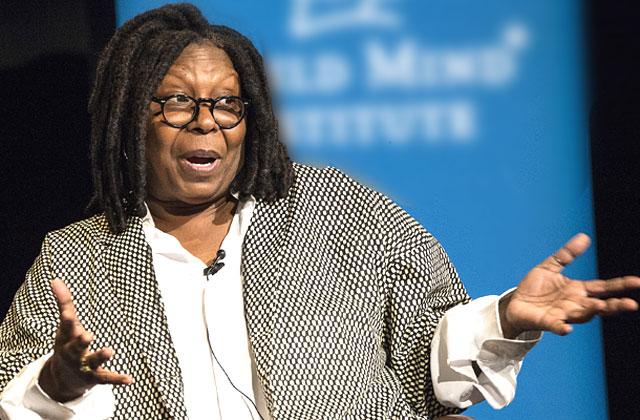 It appears that it's another end of an era now that Whoopi Goldberg's contract is just about up! RadarOnline.com has exclusively learned that the cantankerous talk show host may be joining Barbara Walters and Rosie O'Donnell in the unemployment line — and insiders "are already celebrating" the news!
"ABC execs wanted Whoopi gone before Rosie left, but she held them to her contract," one insider told Radar, noting that Goldberg's "contract is up at the end of May sweeps."
Article continues below advertisement
Despite the bad blood on set, Goldberg seems under the impression that she can still get more money and remain on the daytime chat fest.
"Whoopi is expecting to get an increase, but that's not going to happen," said the insider. "She is trying to ask for more money and they are leveraging that to use against her and are just going to say 'We are done .'"
According to a source, ABC has been planning on doling out pay cuts for a while— something Goldberg has insisted she won't ever agree to anyway.
"She's been saying she won't take a pay cut and will just retire," revealed the source of the 60-year-old comedian.
If Goldberg does get pushed out, the show will go on.
ABC "is thrilled with Joy Behar," noted the insider. "They are not planning to replace her and are going to stay with Joy as the main person and Barbara Walters will come back during this fall's presidential race."
In addition, Megan Kelly fans will be pleased since producers are talking about bringing in the popular FOX star as a frequent contributor on The View.
Are you ready to see Whoopi go, or should producers keep her on another season? Weigh in with your thoughts in the comments below.
UPDATE:
An ABC spokesperson told Radar, "The incomparable Whoopi Goldberg is a vital part of our show. As moderator, she steers the ship, and we hope Whoopi is here for a long time to come."