Exclusive
What Happened To Shelly Miscavige? Scientology Leader's Father Makes Claims Regarding Missing Woman's Whereabouts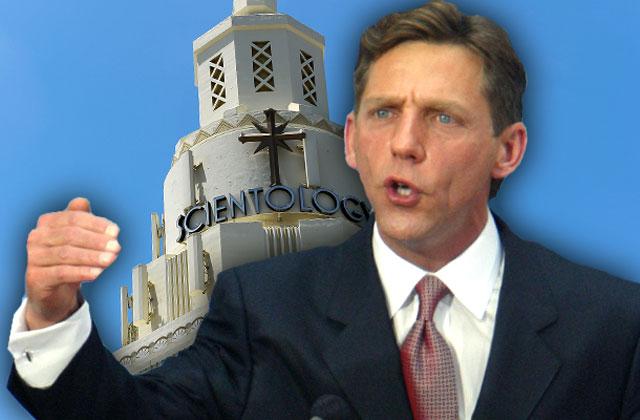 Scientology leader David Miscavige's wife, Shelly, hasn't been seen in public in nearly a decade. But now, nine years after her last appearance, the missing woman's father-in-law claims to know where she is.
In his new tell-all, Ruthless: Scientology, My Son David Miscavige, and Me, David's estranged father, Ron, claims Shelly has been "banished" to a secret church headquarters in California's secluded San Bernardino National Forest.
Article continues below advertisement
In the early days of her seclusion, Shelly sent birthday presents and cards with Ron, he claims. A spy told him he spotted the gifts in the undercover facility's mailroom.
"A former staff member told me recently that he used to see my presents in the mail center in the basket for the facility near Lake Arrowhead in the San Bernardino mountains, where I believe Shelly has lived since about 2005," he writes.
Ortega has claimed that Shelley was hidden away as punishment for exerting too much power in the church.
A rep for Scientology has denied all the allegations in Ron's book, claiming he had "zero exposure to any aspect of Church management....was never involved in any ecclesiastical decisions, and...never bore witness to a single executive meeting."