Exclusive
Scientology Showdown! Lisa Marie Presley Screamed At Leader David Miscavige, His Father Claims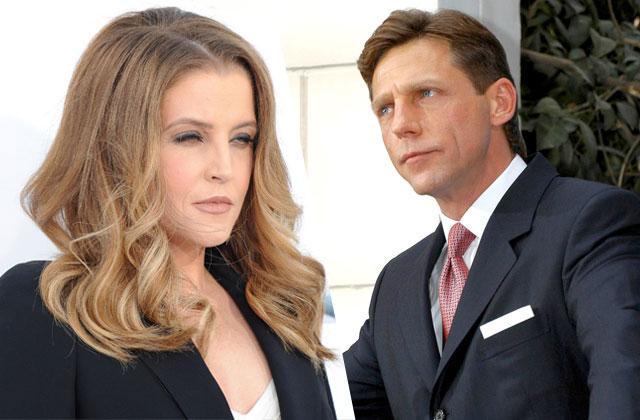 While Lisa Marie Presley has said she left "crazy people" in her life behind, she has never spoken publicly about her 2012 split from Scientology. But in a blockbuster new tell-all, church leader David Miscavige's estranged father, Ron, makes shocking claims about Lisa Marie's explosive final days in the religion.
According to Ruthless: Scientology, My Son David Miscavige, And Me, the fed-up actress courageously confronted feared Scientology chairman David in the church's Clearwater, Florida, headquarters.
Article continues below advertisement
Lisa Marie, Ron's friend, was allegedly furious that the tyrant demanded his siblings "disconnect," or cease all contact with their father, upon his leave from the church in 2012.
While he wasn't present at the Florida property, Ron claims the late Elvis Presley's daughter, 48, said she "wanted to deliver a message directly to David," and screamed into the Scientology center's ever-present video cameras.
"How dare you not let your own father talk to his daughters!" she shouted, according to Ron. (He surmised that David's minders promptly delivered the message.)
Two days later, Ron's daughters — and David's sisters — Lori and Denise allegedly had a blowout fight with Lisa Marie in person at the compound.
"Denise lashed out at Lisa Marie and stomped around like David does, cursing and gesticulating and slamming her first on the desk," Ron wrote in his new book.
Article continues below advertisement
In an exclusive interview with The National ENQUIRER, Scientology expert Tony Ortega claimed Lisa Marie likely left the church four years ago due to its "snitching culture."
"You always have to be worried your own kids will turn you in," he said.
Lisa Marie hinted to the breakup in a 2013 interview with CBS.
"I had a very obscure and actually completed blocked view of reality for a very long time," she cryptically said.
A Scientology spokesperson has denied all the allegations in Ron's book, claiming he had "zero exposure to any aspect of Church management....was never involved in any ecclesiastical decisions, and...never bore witness to a single executive meeting."