Rumer Willis Slams Photographer For Photoshopping Her Jaw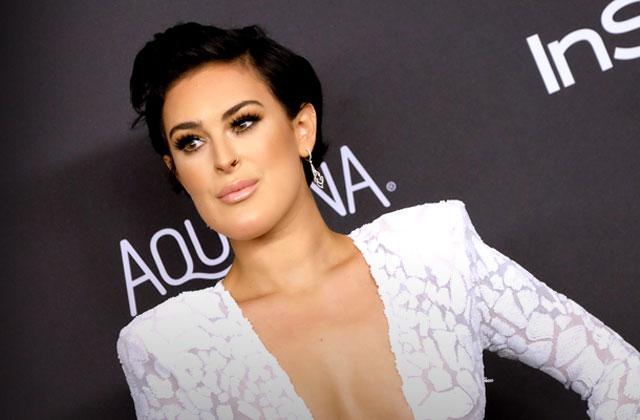 Rumer Willis has joined the ranks of celebrities fighting Photoshop fakery!
The 27-year-old, daughter to Demi Moore and Bruce Willis, took to Instagram Tuesday night to point out the apparent faux pas from her recent Vanity Fair shoot, accusing photographers Mark Williams and Sara Hirakawa of digitally altering her appearance.
"Any friends or fans of mine who posted this I would appreciate if you took it down," she captioned the photo on Instagram. "The photographer Photoshopped my face to make my jaw smaller and I find it really offensive for anyone to try and change the way you look so drastically."
Article continues below advertisement
This isn't the first time Willis has spoken about her appearance. In a 2015 interview with Glamour magazine, the actress and singer confessed: "When you grow up in the public eye the way that I did, everyone's looking at you and waiting for you to do something crazy or say something wrong or have a meltdown."
"I was constantly bullied because of my looks, so I struggled a lot with my body image. I wanted to have no butt; I wanted to have no boobs," the Dancing With the Stars champ added. "For a long time I just wanted to look tiny and androgynous."
Do you think the photographers went too far with Rumer's photo editing? Let us know in the comments below!