Meri Brown Breaks Down In Tears Over Catfish's 'Evil' Trickery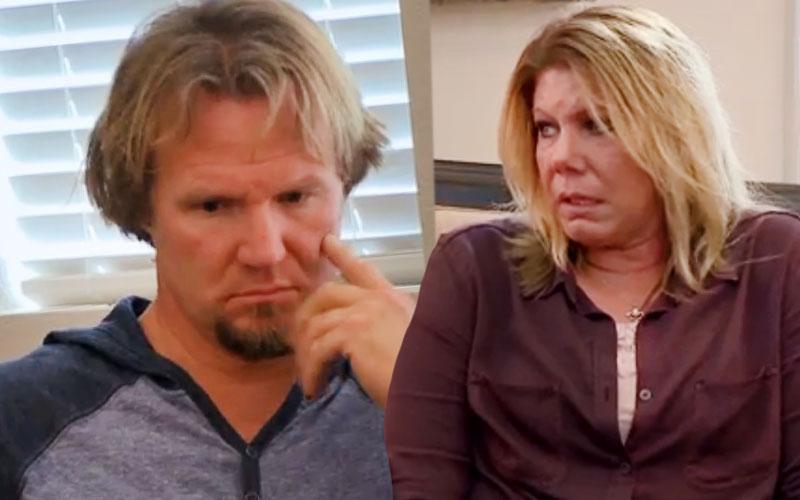 Meri Brown's catfishing scandal rocked the Brown family, putting her on a path to end her marriage to Kody Brown after decades of marriage. Now, she has finally come clean about the true reasons she engaged in an emotional affair with another person.
The Sister Wives star, who actually divorced her polygamous husband in 2014, opens up in a sneak peek from the new season of the show and reveals the depths of her misery in her marriage.
Article continues below advertisement
Kody begins by telling Meri that he understood what had happened, and that it was all because of him.
"You didn't want to be out of the family, you just wanted to be out of your relationship with me," the father of 18 children says to his first wife.
And Meri finally confesses that it was a troubling situation. "Kody, this person got so far into my head that I didn't know what end was up sometimes. And I'm still trying to get her out of there," she says. (Her relationship with the man she thought was named Sam Cooper, actually turned out to be with a woman named Jackie Overton.)
Kody tells her there was a wall up between them: "You seemed so angry, I didn't feel like I could get to you. I didn't feel like we could talk."
Crying, Meri reveals the depths of her misery. "There were times I was angry at you, Kody. I'm not going to lie," she sobs. "I was angry at you. Because, if you and I had taken better care of our relationship, then I wouldn't have been in such a vulnerable place and I would have been open to other friendships that wouldn't lead to this kind of deception and evil. So I was angry at you for not being there for me."
"All the deception, every single bit of it was a lie," Meri claimed. "And I get angry at myself for getting so upset about it like I cared. I don't care. She messed with the wrong person – and I want to use really bad words – but she messed with the wrong person," she said of Overton.
Sister Wives premieres Sunday at 8 p.m. ET on TLC.
Do you believe Meri? Sound off in comments below.