'Grandma' Madonna 'Sickens' Fans With Oral Sex Video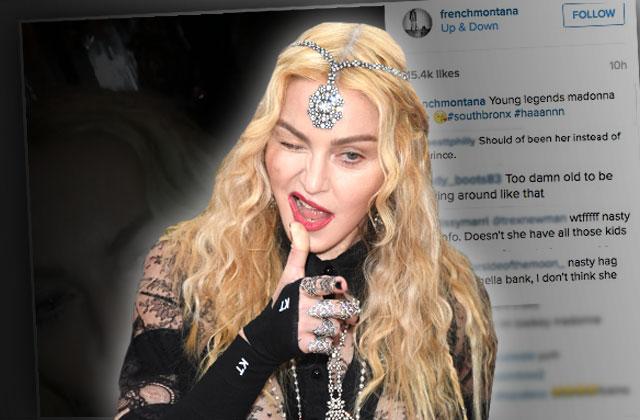 Article continues below advertisement
In response, Montana's only defense was to let out his signature sound: "Haaann!"
Watch the Video on RadarOnline.com:
Unsurprisingly, Instagram fans went nuts over the video, and not in a good way.
"She really does too much. I'd be embarrassed to be her kid," one Instagram user wrote, while another commented, "This sickens me genuinely."
"Honestly, what's going on with all these grannies," another fan wrote.
Others jabbed at Madonna's public custody battle over rebellious son Rocco Ritchie , saying, "And this is why her son made that decision to leave, so embarrassing."
As RadarOnline.com previously reported, Madge and her son, 15, became estranged after he refused to come home to the United States over Christmas, opting instead to stay with his father, Guy Ritchie, 47, across the pond.
The case has since been settled, with Rocco remaining in London to complete school.