Khloe Is Destroying My Son Lamar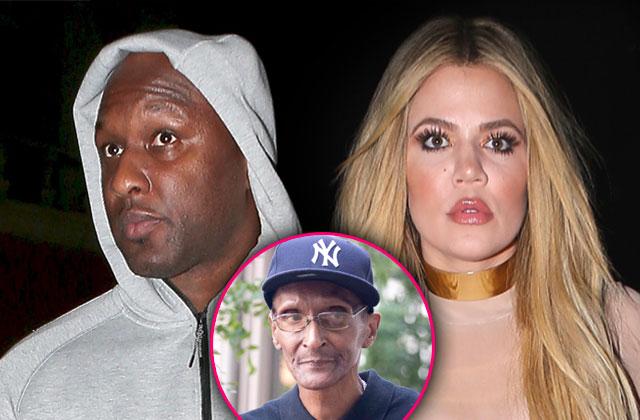 Article continues below advertisement
"I can't get through to him anymore!"
The 62-year-old Vietnam-era vet claimed the Keeping Up With the Kardashians star has taken over Lamar's finances "even though he's recovering," and is terrified that by keeping pals and family from seeing him, Lamar will fall back into destructive drug habits.
"I am praying that doesn't happen," said Joe .
Kardashian, 31, took full control of Lamar's life following his overdose, moving him into the house next door to her so she could keep a closer eye on him.
Joe, a former junkie, has also fallen victim to Kardashian's control. She booted him and his wife, Cecilia, out of the $4,000-a-month Los Angeles home Lamar had been paying for the past decade.
Joe and Cecilia were forced to move back to Brooklyn, N.Y., where they now live in a cramped apartment and are barely surviving on his meager veteran's pension.
"Khloe didn't even have the guts to tell me herself that my rent wasn't going to be paid anymore," griped Joe. "We had just days to get out! I should be there for him in L.A., instead of thousands of miles away."
Article continues below advertisement
Joe also claimed Kardashian has created obstacles around Lamar to keep away his closest pals, including former welterweight boxing champ Zab Judah.
"Zab and Lamar were real close," said Joe. "He was helping him get back into condition and doing positive things. Lamar would have benefited from hearing his voice … holding his hand. But that wasn't to be."
Though Joe is desperate to reconnect with Lamar, he's grateful to be out of the spotlight that everyone in the Kardashian clan craves so desperately.
"All that drama is not for me," he asserted.