Kim Kardashian Has Pregnancy Scare On A Plane!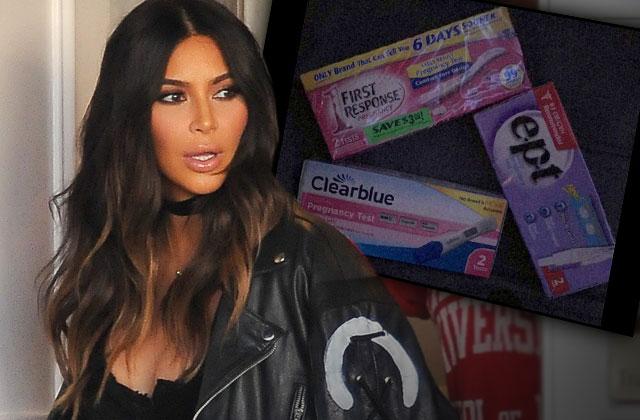 Is Kim Kardashian going to be a mom again? After giving birth to son Saint West late last year, the 35-year-old was forced to take a pregnancy test mid-flight this week.
"I'm legit in the airplane bathroom about to take a pregnancy test because I'm having a little bit of a scare," Kim announced in a Snapchat video.
"So, no big deal," she added jokingly.
Watch the Video on RadarOnline.com:
Article continues below advertisement
Her results were negative, and to prove it, the reality star shared a photo of her "Not Pregnant" Clearblue stick.
But just because Kim is done with adding to the family, it doesn't mean that husband Kanye West is ready to stop growing their brood.
On a recent visit to sister Khloe's now-cancelled Kocktails with Khloe series, Kim revealed just how badly Kanye would like baby no. 3.
"I said, 'No way,'" she dished. "I was so set on my two kids and how happy I was with my life the way that it is, but Kanye has been mentioning it every single day lately for the last 10 days."
Do you think Kim and Kanye should have one more baby? Let us know in the comments below!