North Korean 'Pleasure Squad' Exposed! Inside Kim Jong-un's Secret Sex Parties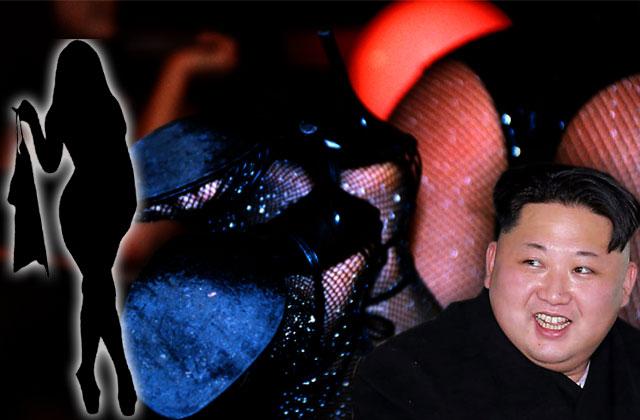 Inside the walls of North Korea there are secret sex parties and a "Pleasure Squad" made up of schoolgirls dedicated to giving sexual services to the political elite, according to a bombshell new report.
A new report on news.com.au claims the Pleasure Squad is made up of 2000 North Korean girls who are chosen at random by soldiers — and sometimes are even taken directly from their own classrooms.
The girls must meet a specific criteria, says the report: They must be under 5'4", "free of scars and blemishes, and had to have a soft, feminine voice." They must also be virgins. Once chosen, they are no longer allowed to speak to their families—who have no idea where their daughter is going, only that she will be participating in "important government projects," the report claims.
Article continues below advertisement
The allegations of this secret squad is only known from defectors who have escaped the country in the last decade. Each defector describes their experience similarly, "a bizarre secret world where girls are plucked out of society and trained as high-class adult entertainers," the report says.
For example, a 2015 memoir by North Korean defector Jang Jin-Sung claims that the most attractive girls in the country were known as "Section Five" girls, referring to Section Five of the Organization and Guidance Department, which is part of Kim Jong-un's innermost circle.
The book states, "After selection, the girls undergo an annual physical inspection to check for disease and to make sure they're still virgins. At sixteen, when the girls finish middle school, the regional branches of Section Five make a selection from among them."
"The ones who make it through to the final round are sent for a year's training and then dispatched throughout the country."
One nephew of Kim Jong-il, Lee Il-Nam, even discusses the Pleasure Squad in his own memoir. He wrote that exclusive parties at Kim's official residence were common. These parties would last until 3am and include countless alcohol, sex, and extravagant food, he said.
Article continues below advertisement
He details one of the games they supposedly played, writing, "A favorite was a game in which the losers had to take off clothes one by one. It was enforced, regardless of men or women. If they got heavily drunk, the also played a hair-shaving game. If men lost, part of their head hair was shaved, as if it was mown. For women, their pubic hair was shaved."
Girls as young as 13 can be forced into the Pleasure Squad for at least a decade of service, the report alleges, but somewhere between ages 22 and 25 the girls will "retire" from their positions and are usually married off to an elite guard. The girls are sworn to secrecy, however, and risk execution if they reveal what they had seen or done, insiders said.
When Kim Jong-il died in 2011, North Korean officials reportedly paid the leader's disbanded Pleasure Squad $4,000 each in exchange for secrecy.