Kelly Ripa Slams Michael Strahan Over 'Live' Betrayal: 'People Deserve Respect'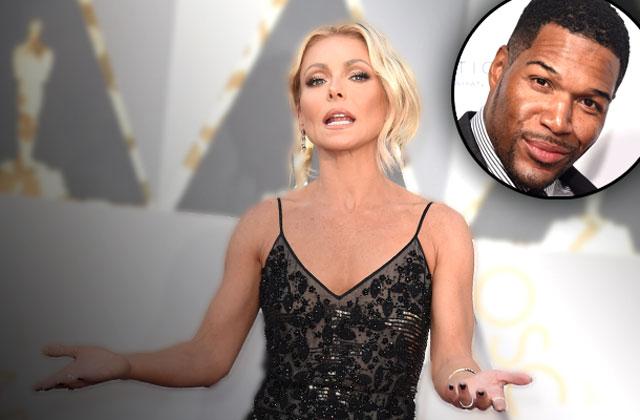 Kelly Ripa is showing no mercy when it comes to the recent drama surrounding her longtime morning show, Live! With Kelly and Michael.
In an exclusive interview with PEOPLE magazine, the 45-year-old opened up about how she really felt following co-host Michael Strahan's surprise departure.
As Radar reported, Ripa was completely blinsided by show executives when Strahan, 44, announced his plans to leave for Good Morning America without informing her first.
Article continues below advertisement
"There's a part of me that can say, 'Okay, I understand. This may have been an oversight,'" Ripa shared of the matter. "And again, after 26 years, at this point we are like a family. And sometimes when you are so comfortable with somebody, you may not give them the same consideration as somebody you're not as comfortable with — a certain formality falls away."
"I think that all people are deserving of fair treatment in the work place. People deserve respect," she continued. "People should be treated equally and with dignity."
Later, even more controversy exploded for the Live! team, as Strahan announced plans to leave the show as early as May 13, Radar revealed.
"I think that requires a certain amount of empathy on a level," Ripa continued to the publication of how hurt she felt. "When you're dealing with big business, it's easy to forget that you're dealing with people and that people have feelings. It's easy to just look at it like a business unit, a unit, a unit."
While Ripa insisted that she's not "dealing with monsters" in this sticky situation, she does deserve a certain level of courtesy from show execs.
"And I am fine, but I need assurances that we're all going to be fine," she said.
Meanwhile, now that the former NFL star is officially out of the picture, Live! staffers have officially paid allegiance to Team Kelly.
"No one is talking to Michael," a show insider told Radar.