Kanye West Apologizes To Wiz Khalifa & Amber Rose Over Twitter Feud — Again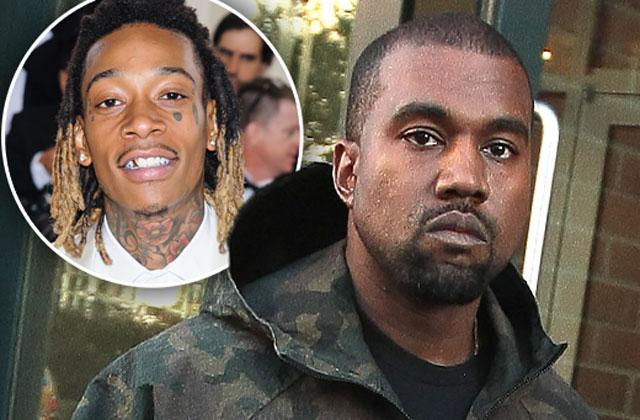 It's all water under the bridge between Kanye West and former foes Amber Rose and Wiz Khalifa, but the rapper still feels the need to say sorry over their infamous Twitter feud.
During a radio interview with Steve Harvey, the rapper apologized (yet again) for dragging Khalifa and Rose's 3-year-old son, Sebastian, into the epic battle.
"I really want to stress the amount of respect that I have for parents," West told Harvey. "There is no concept of anyone beating up on someone else's child or that type of concept. So every day I feel more deeply, deeply, deeply apologetic about that concept, because I only want to put out positive, positive, positive concepts."
Article continues below advertisement
As RadarOnline.com previously reported, the feud began after Khalifa accused Kanye of using an unoriginal title, Waves, for his new album. Kanye struck back hard, even dragging Wiz's baby mama (and his ex) Rose into the mix when he said: "You let a stripper trap you."
He also said that the pair wouldn't have had a child if West hadn't cheated on Rose, tweeting, "You wouldn't have a child if it wasn't for me," and "You own waves???? I own your child!!!!"
"You know how you would feel if someone was talking about your wife?" West continued in defense of his actions. "Did I take it too far? You know what? I'm from 79th Street Chicago. I can't say that if someone says 'F you,' I can't say I'm not gonna say the exact same thing back."
Later, the 38-year-old opted to delete his tweets altogether, saying: "Ima take these down cause it's all about positive energy blessings blessings positive energy blessings."
"God's dream... Never speak on kids again... all love ... all blessings…." He added shortly after.
Since then, Khalifa seems to have also had a change of heart, tweeting: "Woke up today wanting to be better than I was yesterday."