Joy Behar Slams Kelly Ripa For Overreacting To 'Live' Drama: 'It's Not Therapy'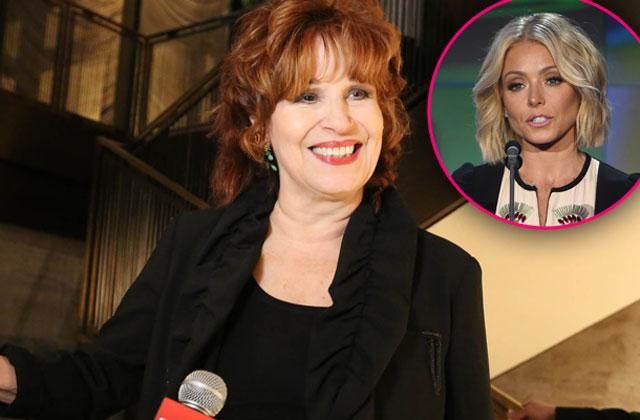 Most people in daytime TV feel sorry for Kelly Ripa after she was blindsided by co-host Michael Strahan's departure for Good Morning America — but not Joy Behar.
In fact, The View host went as far as to slam Ripa, saying the blonde beauty took ABC network's sudden decision to move Strahan too personally.
"I've been summarily fired so many times with nary a word to me," Behar scoffed at the World Science Festival's Performing Arts Salute to Science.
Article continues below advertisement
"It's called show business, not show therapy," she added. Ouch!
As RadarOnline.com previously reported, Ripa was shocked when show executives and Strahan, announced the former NFL star's plans to leave Live! With Kelly and Michael without informing her first.
"There's a part of me that can say, 'Okay, I understand. This may have been an oversight,'" Ripa said in an exclusive interview with PEOPLE magazine. "And again, after 26 years, at this point we are like a family. And sometimes when you are so comfortable with somebody, you may not give them the same consideration as somebody you're not as comfortable with — a certain formality falls away."
"I think that all people are deserving of fair treatment in the work place. People deserve respect," she continued. "People should be treated equally and with dignity."
Meanwhile, now that the former NFL star is officially out of the picture, Live! staffers have officially paid allegiance to Team Kelly.
"No one is talking to Michael," a show insider told RadarOnline.com.