Holly Madison Reveals New Playboy Mansion Secrets: 'I Was Miserable'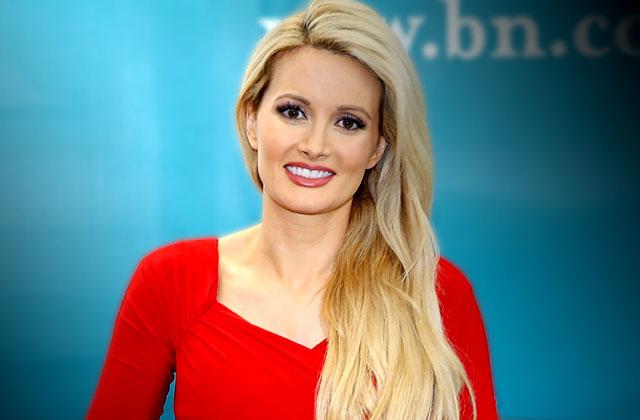 Holly Madison is nowhere near done when it comes to exposing Playboy Mansion secrets — and her new book, The Vegas Diaries, is juicy proof .
In an interview with PEOPLE magazine, the ex-playmate explained that her time as Hugh Hefner's right-hand girlfriend was not all it was cracked up to be. In fact, she described it as downright difficult.
"It was a constant struggle," Madison confessed of her seven years as a Playboy Mansion resident. "I was trying to sell this image of 'Oh everything is so great here,' but I was miserable inside."
Article continues below advertisement
"The Mansion is all about conformity and judgment and following the rules," she added. "I didn't like being a clone. That was definitely something that bothered me the whole time. But the Mansion wasn't a place where confidence was built. It was a place where manipulation was used to keep everyone scrambling to keep her spot in the house."
Due to Hefner's alleged game playing, the 36-year-old said it became hard to stand up for herself over time.
"There was so much competition among the other women. I learned not to confide in certain people. There was a lot of fear. If I could go back and do things differently, I wouldn't be scared of people," she revealed. "And I'd push the boundaries a lot more. The number of times I stuck up for myself at the Mansion I could probably count on one hand."
This isn't the first time the mother-of-one has come after her former flame — or fellow playmates for that matter. Last year, Madison engaged in a bitter feud with playmate, and Hefner supporter, Kendra Wilkinson.