George Zimmerman Auctioning Off Pistol Used To Kill Trayvon Martin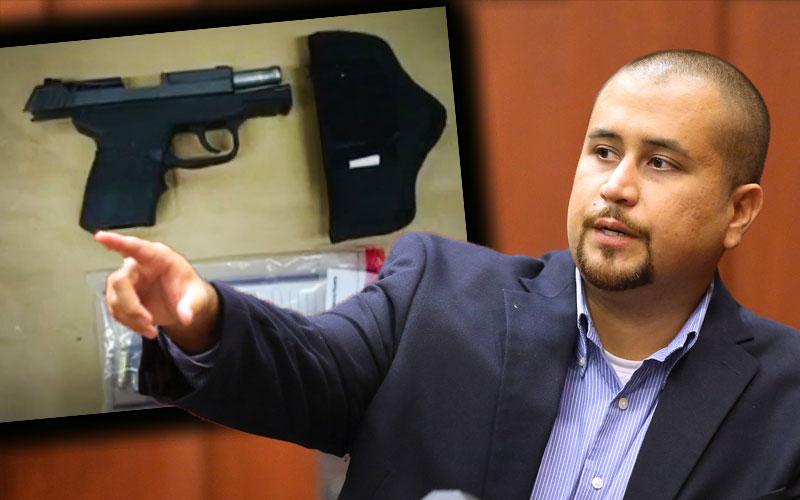 George Zimmerman is reportedly auctioning off the pistol he used to shoot and kill Trayvon Martin, RadarOnline.com has learned.
In the years since his 2013 acquittal in the Martin case, Zimmerman has become a cult hero for racist fanatics.
Now, he's referring to the Kel-Tec PF-9 9mm gun as "a piece of American history,"listing it on GunBroker.com for a single-day auction. The opening bid is set at $5,000.
Article continues below advertisement
The shamed neighborhood watch coordinator also included a detailed history of the weapon in its description.
"I am honored and humbled to announce the sale of an American Firearm Icon,"he wrote. "The firearm for sale is the firearm that was used to defend my life and end the brutal attack from Trayvon Martin on 2/26/2012."
Zimmerman claims that he plans to use the auction money to oppose Hillary Clinton's presidential campaign, and fight "violence against Law Enforcement officers,"which he believes started with the Black Lives Matter movement.
Watch the Video on RadarOnline.com:
As Radar reported, the police academy reject was arrested and charged with murder in 2012 only to be found not guilty by a jury of his peers after he shot and killed Martin, and unarmed black teenager that he had confronted for looking like he was "up to no good."
Since then, he has been arrested for allegedly choking his girlfriend during a domestic disturbance. She later retracted her statement. Then, in January 2015, he was arrested again for aggravated assault for allegedly punching the father of his estranged wife, and threatening them both with a gun .
Months later, Zimmerman was shot in the face during a road rage incident. He made a full recovery.