Presidential Election 2016
Vice President Trump? Ivanka Could Be Donald's Second In Command!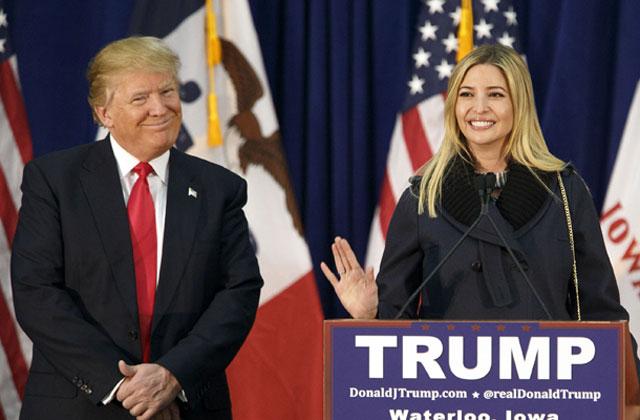 Move over Chris Christie! New rumors Ivanka Trump could be her father's Vice Presidential pick have electrified his supporters.
As the general election draws closer, so does Trump's decision for who will be his VP. The billionaire has a shrinking shortlist of contenders that includes Christie and Sarah Palin, among others.
But rumors of the GOP nominee choosing his own daughter for the spot have been circulating since December. "I'm thinking about making Ivanka vice president," Trump said on Live with Kelly & Michael last year. He insisted he was joking, but also said of his 34-year-old daughter, "… She would be good, I will say."
Article continues below advertisement
"Ivanka has, by all obvious measures, been able to carve her own path to success in the business world," Writer Philip Bump wrote. "Being born a Trump was more of a kickstarter for her than even for her father, but her personal empire stands on its own feet."
Bump also wrote that Ivanka would make a good "campaign surrogate" and she knows her father well enough that working with him will almost certainly be a successful endeavor .
Article continues below advertisement
What does Trump want in a vice president? He demands loyalty and "someone who can really stand up for what they believe in," he's said. Specifically, Trump wants someone who has experience in Washington with a strong personality.
The constitution calls for presidential and vice presidential candidates to be at least 35 years old to run. Ivanka will turn 35 at the end of October, just before the election.
What do you think of the possibility of Vice President Trump? Let us know in the comments!