Presidential Election 2016
Donald Trump Blasts Ted Cruz's Father For Link To JFK Assassin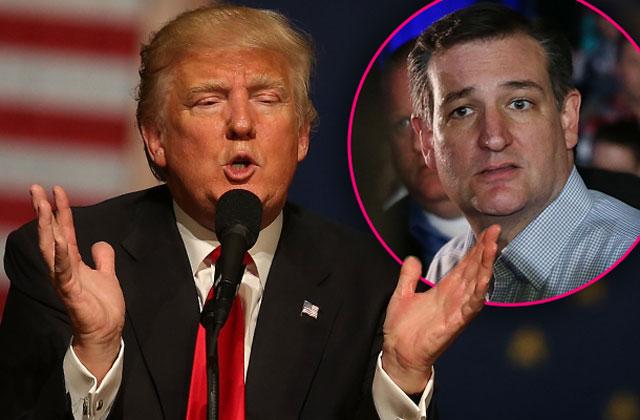 Article continues below advertisement
"His father was with Lee Harvey Oswald prior to Oswald's being — you know, shot. I mean, the whole thing is ridiculous," Trump told Fox News. "What is this, right prior to his being shot, and nobody even brings it up. They don't even talk about that. That was reported, and nobody talks about it."
The Enquirer article cites a 1963 photograph that shows Oswald and a man alleged to be the elder Cruz dispensing propaganda about Fidel Castro.
After Trump's attack, he called in to MSNBC to call the story "nuts."
But Trump still has questions for Rafael. "I mean, what was he doing — what was he doing with Lee Harvey Oswald shortly before the death? Before the shooting?" Trump said. "It's horrible."