Presidential Election 2016
Hillary Tax Fraud Scandal: Shocking New Claims Of Clinton Cash Cover Up!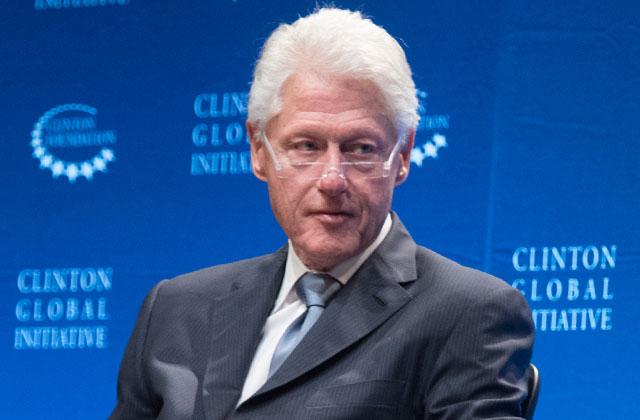 Article continues below advertisement
But the financial advisor now has new details, laid out in 40 reports that Ortel says include discrepancies that could prove the Clinton Foundation has been hiding cash flow since 1997.
On his website, Ortel said he plans to upload the first of the documents exposing the activities of the Clinton Foundation. "Readers who visit Clinton Foundation websites are forgiven for believing information found there presents the complete record," Ortel wrote. "In fact, key documents and disclosures are missing or contradict other filings that a persistent investigator only finds by scanning a raft of state, federal, and foreign databases."
The charities included in the Clinton Foundtion include the Clinton Global Initiative, the Clinton Health Access Initiative, the Clinton Climate Initiative and several more that all have "varying degrees of overlapping finances," Ortel said. He claims to have spotted major holes and repeat filings within the paper trails of the foundation.
But how valid are Ortel's claims? The clinton Foundation has yet to comment.
Article continues below advertisement
But last November, the Clinton Health Access Initiative "was forced to refile its tax returns after a review revealed big-ticket foreign donations that had been left off its Form 990 filing," the Washington Examiner reported.
The Bill, Hillary and Chelsea Clinton Foundation has also been removed from Charity Navigator, a nonprofit watchdog website, because the foundation did not meet the criteria of the website and its "atypical business model can not be accurately captured." the Foundation stated.
Ortel claims the Clintons use their philanthropic network to skirt federal and state regulations and that they use the blurry lines of their overlapping charities to hide specific transactions.
Story developing.