Court Showdown: Britney Spears Faces Nemesis Sam Lutfi In Deposition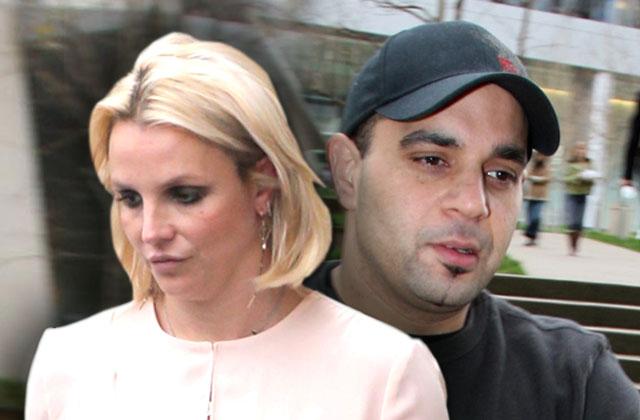 Is Britney Spears Stronger than yesterday?
More than eight years after she cut all ties from Sam Lutfi amid her recovery from mental illness and substance abuse, the singer was forced to face her ex-manager and former best friend in court, the New York Times reported on Wednesday.
Lutfi, who is suing Spears for a piece of her fortune, claiming the two made an oral working agreement in 2007, and his team were in the room as the 34-year-old mother of two finally gave her testimony about their onetime relationship.
Article continues below advertisement
Though her conservators, including father Jamie, have argued for years that she simply wasn't fit for a deposition, Spears seemed to keep cool under pressure, the Times revealed.
In a conservative pink jacket, Spears "testified without incident in Mr. Lutfi's presence, even snacking on a cookie during a down moment," writers Serge F. Kovaleski and Joe Coscarelli claimed.
The entire deposition reportedly took about four hours.
Just moments later, the writers continued, she returned to Instagram with inspiring messages for fans.
As RadarOnline.com previously reported, Spears' attorneys finally opened up about the pop star's infamous breakdown in earlier filings for Lutfi's case.
"Her life was in turmoil," they wrote, citing her divorce from Kevin Federline, custody battle over their two sons and estrangement from family. "She was struggling with drug abuse."
In 2008, her father and attorney became conservators of the troubled star's estate, prompting a remarkable comeback journey that has led her to personal and professional successes.
Spears now shares custody of sons Sean Preston, 10, and Jayden James, 9, and maintains her wildly popular Las Vegas performance residency.