Exclusive
Brad Pitt Blows Through $33 Million On High-Priced Obsession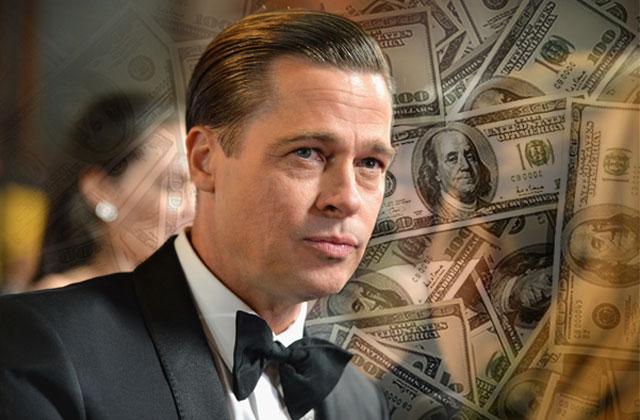 Money's no object when it comes to Brad Pitt's latest obsession: shopping! RadarOnline.com has exclusively learned the actor has spent millions on expanding his antique collection.
"Brad turned up at one art and furniture show, spent $33 million in an hour, then just got back on his plane and left," Bill Ketterer, who owns DIGSmodern vintage showroom, told Radar. "He kinda knew what he was looking for and he got it."
Article continues below advertisement
Ketterer, who has been friends with the Fury actor for years, revealed he stops by the Pomona, California store regularly.
"When Brad comes to the warehouse, I don't advise him," he said. "He usually has an interior designer with him or other people, and he says to them, 'Hey, just wait in the car.'"
Pitt's collection includes Art Deco, modern and contemporary pieces.
Although Pitt, 52, isn't putting a budget on his hobby, he and Angelina Jolie, 40, are saving where they can by placing their New Orleans mansion on the market.