Exclusive
Bloody Tinseltown Murder: A-Listers In Shock After Cops Claim Socialite Butchered Beautiful Wife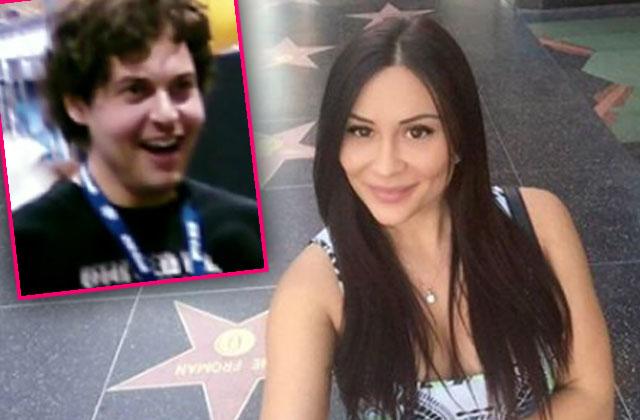 Hollywood has been shaken to the core after a high-profile friend of the stars was arrested for the brutal murder of his pretty fiancé.
Blake Leibel, 35, has now been charged with killing brunette Iana Kasian, 30, whose body was found at their West Hollywood apartment with terrible head injuries.
Liebel, who hails from a wealthy Canadian family, is said to be friends with the likes of Oscar winner Anne Hathaway, "24" actress Elisha Cuthbert and TV star, Wilmer Valderrama.
Article continues below advertisement
His family owns a Beverly Hills mansion which has been rented to Lady Gaga for $25,000 a month.
Leibel's brother, Cody, was also part of the so-called Molly's Game group of poker players which included Leonardo DiCaprio, Tobey Maguire, Ben Affleck and Matt Damon.
Their father Lorne, known for his love of Ferrari sports cars, was an Olympic sailor before making a fortune in real estate.
Shockingly, six days before he was arrested for murder, Blake was also charged with raping an un-named woman.
And Iana, who was born in the Ukraine, also gave birth to her and Leibel's baby just weeks before she was slain.
Cops had to force their way into her and Blake's condo after Leibel barricaded himself inside using furniture and bedding.
His and Iana's baby was found to be unharmed and is now being cared for by a family friend.
It can also be revealed that Blake also once commissioned a book about serial killers and boasted "non stop" about his Hollywood connections.
Article continues below advertisement
He was also one of the creators of the animated TV show Spaceballs, based on the 1999 film comedy.
A source said: "Blake boasted non stop about his Hollywood friends.
"Tinseltown has been shaken by this, there's no doubt about it. Just about everyone knew who Blake was.
"He made sure he got to know as many celebs and Hollywood players as possible.
"One of his main hangouts was at the members' only Soho House venue where a lot of the big stars go to drink and eat in private.
"People are shocked at what has happened. Iana was very pretty and had only just become a mother.
"The baby has been robbed of a family. It's all so terrible and sad."