Cops: 'The Biggest Loser' Target Of Doping Inquiry Amid Drugging Claims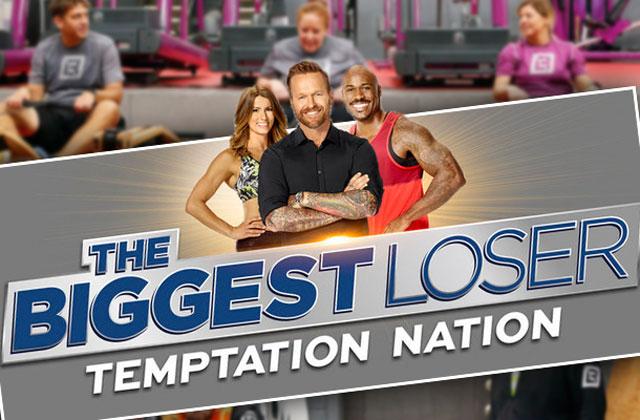 TV's popular weight-loss competition "The Biggest Loser" is facing a police inquiry after contestants charged show employees dished out drugs to help them melt off pounds!
In a bombshell exclusive, Los Angeles County Sheriff's Department Lt. James Royal told RadarOnline.com exclusively that lawmen are probing drug activity at the King Gillette Ranch, which is home to the series.
Lt. Royal would not go into specifics of the probe. But if authorities uncover criminal activity, "The Biggest Loser" insiders could be facing the scales of justice instead of weekly weigh-ins!
Article continues below advertisement
Former contestants accuse the show's staffers and producers of abuse and being "corrupt," according to a report.
Their sensational claims include the bombshell charge that an assistant to celebrity trainer Bob Harper handed out illegal drugs to suppress contestants' appetites and encourage weight loss.
Although producers insist they "prohibit the use of any illegal substances" and impose other rules "designed to ensure safety," season two contestant Suzanne Mendonca insists, "People would take amphetamines, water pills and diuretics, and throw up in the bathroom.
"I vomited every single day. Bob Harper tells people to throw up: 'Good,' he says. 'You'll lose more calories.' "
A source close to the fat-busting program says Bob and an assistant gave contestants Adderall, an amphetamine, and other compounds containing the federally banned substance ephedra.
The drugs are used to artificially suppress appetite and boost energy.
Joelle Gwynn, a contestant during 2008's "Couples" season, recalls a troubling episode when Bob's assistant gave her a drug inside a brown paper bag.
Article continues below advertisement
"Bob Harper was my trainer," Joelle says. "He goes away and his assistant comes in. ... He says, 'Take this drug, it'll really help you.' It was yellow and black. I was like, 'What the f*** is this?'"
Joelle says she "felt jittery and hyper," and later told the show's sports medicine official what happened.
The next day, according to Joelle, the show's resident-physician, Dr. Robert Huizenga, "gave us some lame explanation of why (the drugs) got added to our regimen and that it was up to us to take them," she recalls.
"People chastise Bill Cosby for allegedly offering meds to women. But it's acceptable to do it to fat people to make them lose weight. I feel like we got raped, too."
Huizenga denies distributing underground meds, saying, "Urine drug screens and the evaluation of serial weights are repeatedly used to flush out possible illicit use."
Joelle also says Harper encouraged her to lie about her weight and eating habits. She claims Bob told her off camera to "lie and say you were following the directive of intaking 1,500 calories — but I want you to do 800 calories or as little as you can."
Article continues below advertisement
Harper says the contestants' claims are "absolutely false."
Suzanne accuses the producers of rigging weekly weigh-ins. She claims contestants that execs wanted to boot off the show were told to eat baking soda, which makes people retain water weight!
And season four vet Lezlye Donahue, who calls the show "my biggest nightmare," says she felt tricked into appearing on the show after Huizenga informed her, "'If you don't do something today, you are going to die. "
These shocking charges come weeks after it was revealed that a study found 13 of 14 former "Biggest Loser" contestants had huge weight gains after appearing on the show — and four now weigh MORE than they did before going on TV!
With a police inquiry under way, more shocking revelations may be in store.
'The Biggest Loser' doesn't save lives," says Suzanne, "it ruins lives. Mentally, emotionally, financially — you come back a different person."