Exclusive
Depp's Lawyer Blasts: Amber Is Trying To Get Big Bucks From Him With Abuse Claims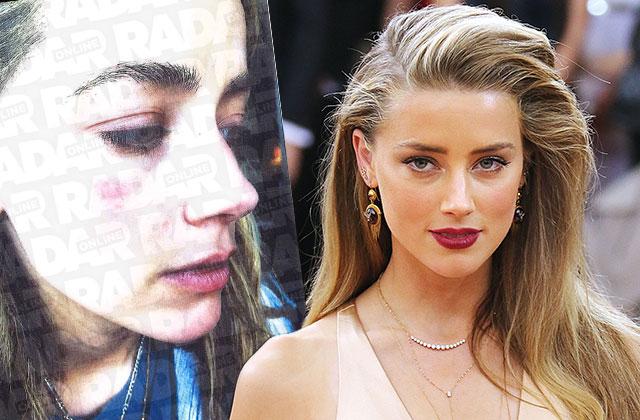 Johnny Depp's attorney is coming back swinging after Amber Heard's side claimed he bruised her face and smashed up their L.A. Penthouse in a "violent attack." According to court documents obtained by Radar, Depp's lawyer says Heard is coming out with the claims to pressure him for cash!
"Amber is attempting to secure a premature financial resolution by alleging abuse," Depp's attorney, Laura Wasser, wrote in court documents obtained by Radar.
Article continues below advertisement
Wasser insisted, "her current application for a TRO temporary restraining order along with her financial requests appears to be in response to negative media attention she received this week after filing for divorce."
Wasser explained in the documents that Heard is asking the court for emergency relief for "several matters which do not constitute an emergency, including the payment of spousal support and attorneys fees." Heard's attorneys want Depp to pay her at least $125,000, according to other documents filed in the case.
Calling Heard's demands "wildly premature," Wasser insisted, "Amber is a successful model and actress who earns her own income and is capable of supporting herself."
What's more, she said, "No discovery has been conducted. The parties have not yet had the opportunity to seven informally exchange information."
She insisted, "Amber's anger certainly cannot drive this dissolution proceeding."
Both sides filed paperwork showing they have been in heated communication since Heard's divorce filing on May 24. Depp filed his own response via Wasser on May 26.