Johnny Depp Performs Concert As New Amber Heard Abuse Allegations Emerge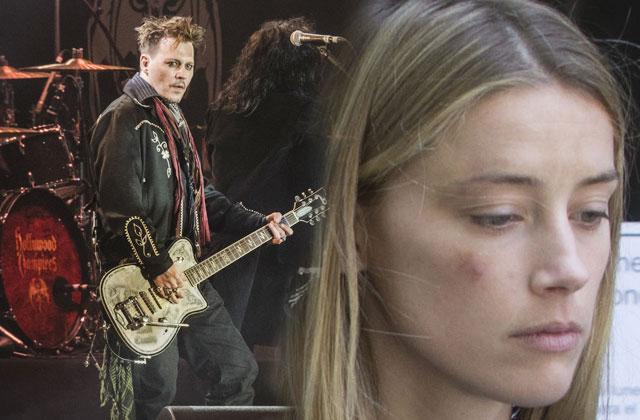 52-year-old actor and musician Johnny Depp performed a concert with his rock band on Friday amid shocking allegations that he had physical and emotional abused his soon-to-be ex-wife, Amber Heard.
Depp performed with his band, Hollywood Vampires, in Lisbon, Portugal as Heard filed for a restraining order and a divorce in Superior Court of California County of Los Angeles.
"Johnny has a long-held and widely acknowledged public and private history of drug and alcohol abuse," the 30-year-old actress told the court.
Article continues below advertisement
"He has a short fuse," she continued."He is often paranoid and his temper is exceptionally scary for me as it has proven many times to be physically dangerous and/or life threatening to me."
As Radar reported, the filings come on the heels of incident in which Depp allegedly bruised Heard's eye during a heated altercation. "Inebriated and high" Depp allegedly "wound up his arm like a baseball pitcher and threw the cell phone at me striking my cheek and eye with great force," she claimed.
Police were called to the scene, however, they insisted that they found "no evidence of any crime."