Johnny Depp Performs Concert As New Amber Heard Abuse Allegations Emerge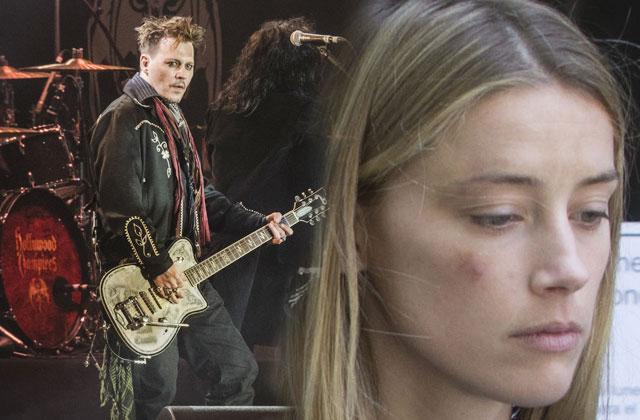 52-year-old actor and musician Johnny Depp performed a concert with his rock band on Friday amid shocking allegations that he had physical and emotional abused his soon-to-be ex-wife, Amber Heard.
Depp performed with his band, Hollywood Vampires, in Lisbon, Portugal as Heard filed for a restraining order and a divorce in Superior Court of California County of Los Angeles.
"Johnny has a long-held and widely acknowledged public and private history of drug and alcohol abuse," the 30-year-old actress told the court.
Article continues below advertisement
Police were called to the scene, however, they insisted that they found "no evidence of any crime."