Cocaine & A Stripper! Country Star Zac Brown Named In Drug Bust Police Report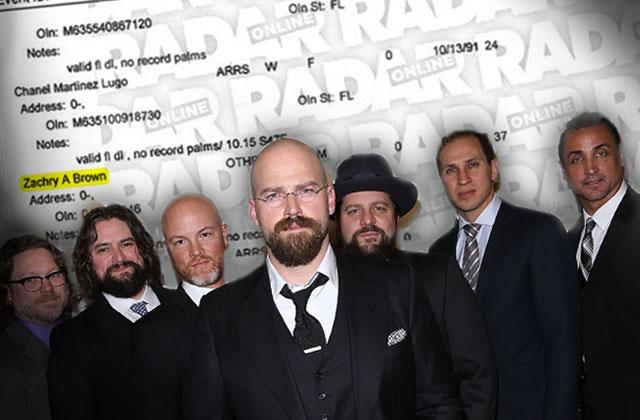 A trip to Florida turned tawdry for country music star Zac Brown, when he found himself caught up in an early morning drug bust, RadarOnline.com has learned.
Police in Palm Beach, Florida, were called to the Four Seasons Hotel at 2:37 a.m. on April 8, after hotel employees reported suspicious activity surrounding a vehicle in the parking lot.
According to an arrest report obtained exclusively by Radar, an officer stated, "Upon my arrival, Sgt. Walley advised that he located felony drugs inside the vehicle and subsequently directed me and Ofc. Pumalo to room 4671," where cops found "the passengers of that vehicle."
Article continues below advertisement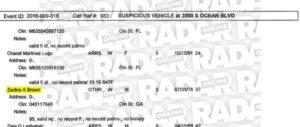 Inside the room, the report states, were nine women and three men — and one of them was Brown!
The leader of the multi-platinum Zac Brown Band was in Palm Beach to attend a charity auction at Barrett-Jackson, and staying at the Palm Beach Four Seasons. And according to the police report, the people with him that night were ready to party!
One woman on the scene, "positively identified by her Florida driver's license as (Chanel) Martinez-Lugo," allowed cops to examine her purse, the documents state.
"Inside the purse, I located a small plastic bag containing a white powder, which I recognized based on my training and experience as cocaine," the cop stated.
"Martinez-Lugo was read her Miranda rights from a department prepared card. In post-Miranda statements, Martinez-Lugo stated she was given the cocaine from someone at her employer, 'Pure Platinum.'"
Article continues below advertisement
"Martinez-Lugo stated she ingested cocaine, via her mouth, while at work and knew it was cocaine and within her purse."
Just after 5:30 a.m., the reports states, she was arrested.
In addition, the report claims that in the car, cops found a sunglass case with "35 small zip lock baggies containing white powder that appeared to be cocaine."
The report further stated, "The 35 small zip lock baggies … tested positive for cocaine with a total weight of approximately 24.6 grams."
"Due to the quantity and individual packaging … I have probable cause to charge Delgado with Possession of Cocaine with Intent to Sell pursuant to F.S.S. 893.13(1)(A)," states the report.
A rep for Brown did not immediately respond to Radar's request for comment.
Story developing.