Angry Neighbor Sues 'Vanderpump' Stars Scheana & Shay For 'Smoking Weed'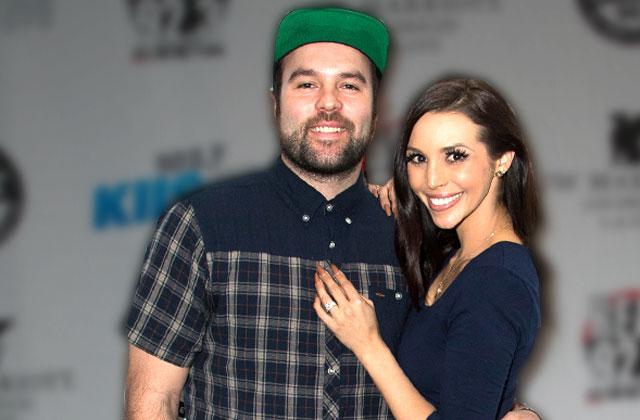 Vanderpump Rules' Scheana Shay may have a good girl reputation, but those days may be over for the Bravo star!
According to documents obtained by Page Six, next-door neighbor, Andrew Kim, is suing Scheana and husband Michael Shay over claims that marijuana smoke from the couple's apartment has filled his residence on numerous occasions.
"Plaintiff and his family have awoken on many morning with the sensation of nausea for having inhaled marijuana smoke during the night," the civil complaint, filed this week, states.
Article continues below advertisement
The neighbor also claimed that Scheana, 30, has been "purposely causing…noises to disturb the peace." Last summer, she allegedly left a bowl of cat food outside the apartment for several days, bringing ants into his apartment as a result.
But Scheana won't go down without a fight.
"The Shays have never received a complaint from a fellow neighbor or building management relating to marijuana smoke stemming from their residence," her rep told the publication. "However, there was a recent issue with a neighboring apartment, which was vacated in December 2015, that had received many complaints."
"While the Shays do have a black cat, their pet has never been allowed outside access. The cat in question belongs to another resident in the building," her rep continued. "It should also be noted that all neighbors sharing a wall with the complainant neighbor have been named in the lawsuit against the landlord, security patrol, property management, etc., seeking a greatly reduced rent."
Meanwhile, Kim has also sued their Park La Brea complex, claiming that they've ignored his previous complaints regarding the Bravo beauty's behavior.
As RadarOnline.com previously reported, the reality TV couple have had their ups and downs since getting married, as Shay's addiction took the forefront of the relationship. But now, Scheana says they've worked things out.
"That was already dealt with last year and done and moved on past," she shared.