Exclusive
Tortured Tiger! Woods Is Living As A Sad Recluse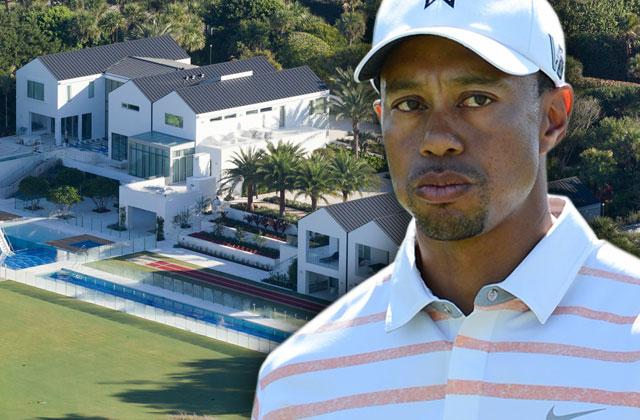 There's no happy ending to this sad Tiger tale.
Tiger Woods is living in self-imposed exile as a near-recluse in his massive Florida mansion, wiling away the endless days playing video games, RadarOnline.com has exclusively learned. Wracked by remorse, the once great golfer is now a pariah among his peers, sources said. After he skipped the prestigious Masters Tournament earlier this month, could he be hanging up his clubs for good?
Article continues below advertisement
"We all wonder about him. Wonder if he's lonely," said golf pro Stuart Appleby, a former Woods neighbor.
"There has to be a rebooting of his life because he's got decades and decades left."
It's a depressing decline for Woods, now 40, behind the hot walls of his Jupiter Island compound.
Following the international disgrace of his lurid affairs while married to blond beauty Elin Nordegren, Woods mounted a brief comeback, but it fizzled quickly and now it's been three years since his last tournament victory.
Earlier this year, he struggled to make a $54 million final payment on his divorce, and has had to witness ex-galpal skier Lindsey Vonn out and about with hunky Vikings star Alexander Ludwig.
"There's really nothing I can look forward to; nothing I can build toward," said Woods back in December.
Do you believe the golfing great can make another comeback? Sound off in comments below.