Teresa Giudice Visits Husband Joe Behind Bars For The First Time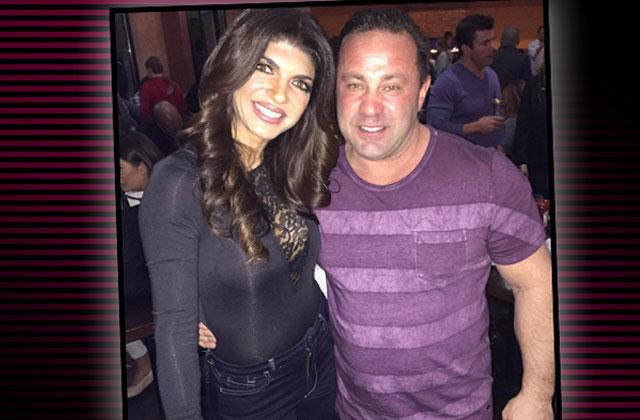 Hello from the other side! Teresa Giudice made her very first visit to husband Joe on Friday since his incarceration began, RadarOnline.com has learned.
As previously reported, the 43-year-old began serving his 41-month sentence at Federal Correctional Institution in Fort Dix, N.J. in late March, just months after Teresa completed her 11-month stint behind bars.
"She was so happy to see him," a source told PEOPLE magazine. "It was a very emotional visit."
Article continues below advertisement
Despite being considered a celebrity to the outside world, sources say Joe has been treated like anybody else in prison.
As RadarOnline.com exclusively revealed, the Real Housewives of New Jersey star must follow the prison's strict set of rules, which includes not video chatting with Teresa, also 43.
"Skype is not permitted at the Bureau's institutions," Justin Long, a spokesperson for the Office of Public Affairs at the Federal Bureau of Prisons told Radar.
Unfortunately, insiders say Giudice is already getting into trouble at prison.
The father of four — who admitted to struggling with alcohol during his 2014 sentencing — arrived at Fort Dix "drunk and belligerent" on March 23, according to a source.
Meanwhile, since he checked in, Teresa has been busy taking back her place in the spotlight.