Chelsea's Dad Fights Back! Read What He Said After Adam's Sex Offender Pal Scandal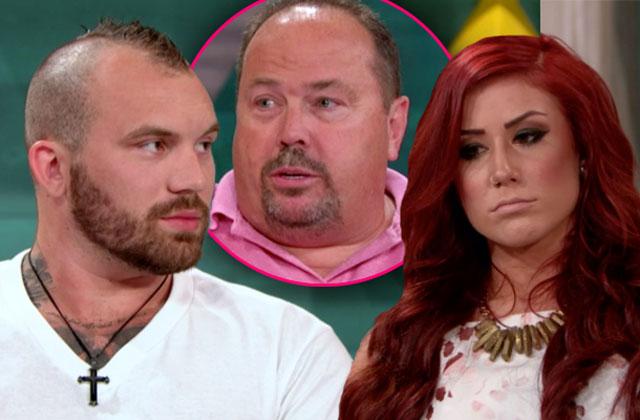 Teen Mom 2 star Chelsea Houska's father, Randy, has never been a fan of her bad news baby daddy, Adam Lind.
But now, following RadarOnline.com's report that Adam brought his daughter with Chelsea, 6-year-old Aubree, around his sex offender friend, the protective papa seems to be seething.
Randy, a South Dakota-based dentist, tweeted about "toxic people" yesterday.
"Removing toxic people from your life is a lesson best learned early, it will make the rest of your life far more satisfying," he said.
Article continues below advertisement
Though Chelsea, 24, and her family have remained mum about her ex's shocking parenting decision, Randy let fans know they are aware of the situation.
"We are on it," he responded to a follower who asked Chelsea, Randy, and Adam's other baby mama, Taylor Halbur, if they heard the jaw-dropping news.
As RadarOnline.com exclusively reported, Teen Mom 2 included a scene earlier this week featuring Adam, Aubree, his daughter with Halbur, 2-year-old Paislee, and his friend, Bruce Crawford, who was arrested and charged last month for showing off penis photos to an unsuspecting minor.
Crawford, 25, who was with two small children at the time, allegedly refused to stop showing the X-rated photo to the 17-year-old female cashier, bragging "it's ten inches."
The alleged victim told police that Crawford, a stranger, preyed on her when she scanned his purchases at a local South Dakota sporting goods store.
The girl was "shocked and upset," cops noted in court documents.
Father of two Lind, 26, has not responded to RadarOnline.com's calls for comment on his pal's criminal past, which also includes a conviction for public exposure in 2008.