Donald Trump Slams Ted's Carly Fiorina Veep Pick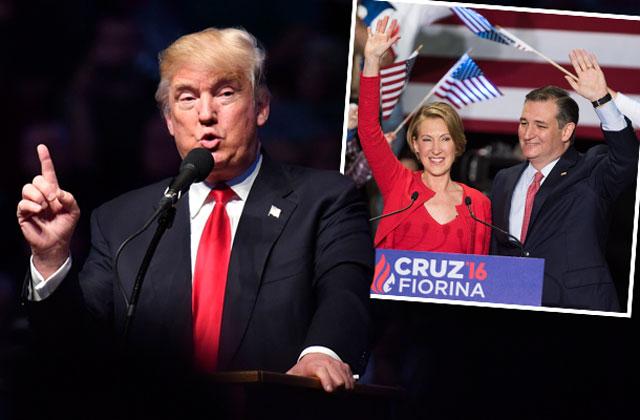 Ted Cruz's new running mate, Carly Fiorina, may give "Hillary Clinton nightmares," but she doesn't scare Donald Trump!
After Cruz made the announcement Wednesday that Fiorina will be his vice presidential pick, Trump took to Twitter to slam both candidates, calling them both epic failures.
"Lyin' Ted Cruz, who can never beat Hillary Clinton and has NO path to victory," Trump wrote. "Cruz has chosen a V.P. candidate who failed badly in her own effort"
Article continues below advertisement
What do you think of Cruz's pick? Let us know in the comments!