Under Investigation! New Details Of 'Sister Wives' Police Probe Revealed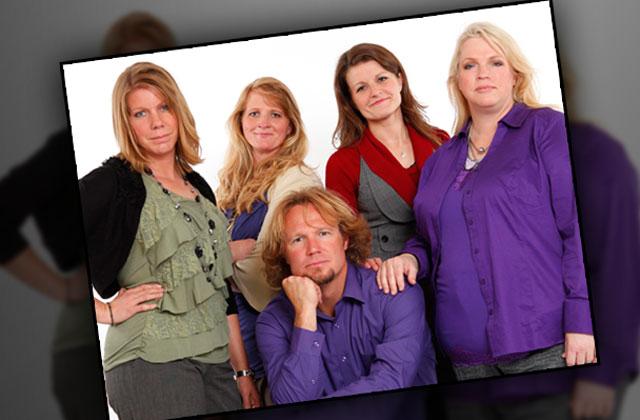 Kody Brown and his Sister Wives family have been dealt a crippling blow in their fight to make polygamy legal in Utah, RadarOnline.com has learned. And court documents filed in their ongoing case reveal never-before-told details of the police investigation that targeted them in that state.
Utah has long banned plural marriages like the Browns, and according to court papers obtained by Radar, Sister Wives viewers did contact the local Utah police when the show began airing in 2010, asking "what the department intended to do" about the Browns clearly violating the polygamy ban. The documents explain, "The day after the first episode aired, the Department publicly announced it was investigating the Browns for violations of the statute."
Article continues below advertisement
The police sent the results of their investigations to the Utah County Attorney's Office in October 2010, and they opened a case file, according to the documents, but the Browns moved to Nevada in January 2011, "fearful they would be criminally prosecuted."
The family later sued the state, claiming their constitutional rights were being violated. But according to court documents obtained by Radar, the Tenth Circuit Court finally rejected the lawsuit this morning.
Today's ruling states that the Browns may have had a case against the state back when they were first investigated. But in 2012, Utah adopted new policies on polygamy that stated the Utah County Attorney would only bring bigamy prosecutions against "those who (1) induce a partner to marry through misrepresentation or (2) are suspected of committing a collateral crime such as fraud or abuse."
"The Browns fall into neither category," the papers state.
Therefore, the judge wrote, "That policy eliminated any credible threat that the Browns will be prosecuted."
The case is now dismissed without prejudice, meaning there is the possibility that Kody may refile his claims at a later date.
Story developing.