Meri, Jenelle & Christine Want OUT Of Marriage & Show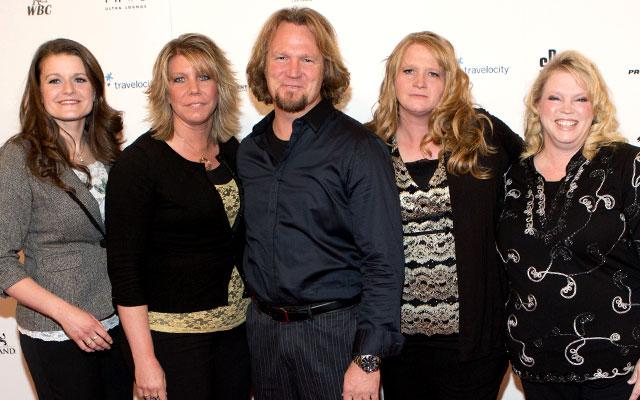 Kody Brown's Sister Wives want out! RadarOnline.com has learned they're plotting to exit not only the show but their polygamous marriages as well.
Rocked by Meri Brown's catfishing affair scandal, the family has been on the brink of disaster for months, and now two more wives are done with the head of their polygamous family, a new report in In Touch claims.
"Janelle has told the family that she wants to focus full-time on her real estate career," a source told In Touch magazine about Kody's 46-year-old wife.
Article continues below advertisement
And she plans to use her career to become financially stable so she can leave her husband, the report claims.
"The idea that the Browns are a polygamist family is laughable at this point," the source said. "Janelle, Meri and Christine all have one foot out the door."
Kody divorced Meri in 2014 in order to legally marry his fourth wife, Robyn, and they welcomed a second child together a month ago.
"It's just Kody and Robyn who are truly together at this point," the source claimed.
After Meri's affair with an online catfish became public last October, the family truly broke down.
"Behind closed doors it's miserable," a source said. "There's a ton of tension and no one is happy."
The TLC show is going to reflect the changes too: "The upcoming season will focus on Kody, Robyn and Ariella," the source said.
"That will allow for Janelle and Meri who also wants off the show to slowly begin their exit."
Warned the source, "This is the beginning of the end for the Brown family."