Judge Approves Plea Deal, Robert Durst To Serve 7 Years In Prison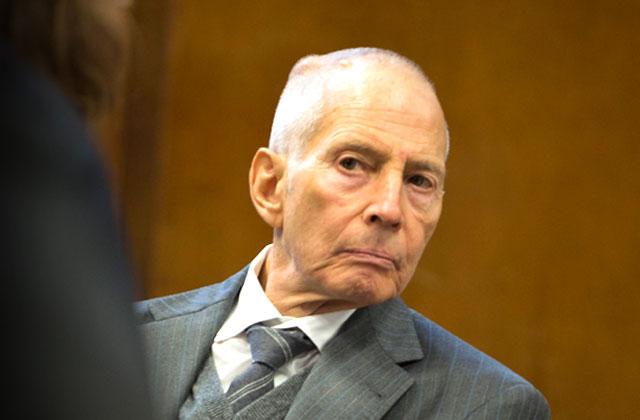 Kurt Engelhardt, a New Orleans federal judge, approved a guilty plea agreement for fugitive and real estate heir Robert Durst to serve 7 years and 1 month in prison on a weapons charge, RadarOnline.com has learned.
According to court filings, Durst's re-arraignment came after he was caught illegally carrying a .38-caliber revolver as a convicted felon. The suspected killer was subsequently held in Louisiana, initially waving extradition to California.
Article continues below advertisement
Once returned to the west coast, the 72-year-old is expected to face a charge for the killing of his friend, Susan Berman, in 2000.
As RadarOnline.com previously reported, evidence continues to mount against Durst, who seemed to confess to the killing of a woman, Kathleen McCormack, (along with two other people) after being caught talking to himself on a live mic feed during filming for HBO documentary, The Jinx.
Meanwhile, authorities are working to transfer Durst over to California as quickly as possible.
"It's our purpose ... to 'clear the decks' of anything and everything that would delay Bob's transfer to California so we can start preparing for trial in the Susan Berman case," attorney Richard DeGuerin wrote in an email in February, NBC News reported. "Bob Durst didn't kill Susan Berman and doesn't know who did, and he's eager to go to trial and prove it."