'It Was A Head With Its Two Front Legs': Judge In '03 Robert Durst Murder Trial Thinks He Mutilated Cat & Left It On Her Doorstep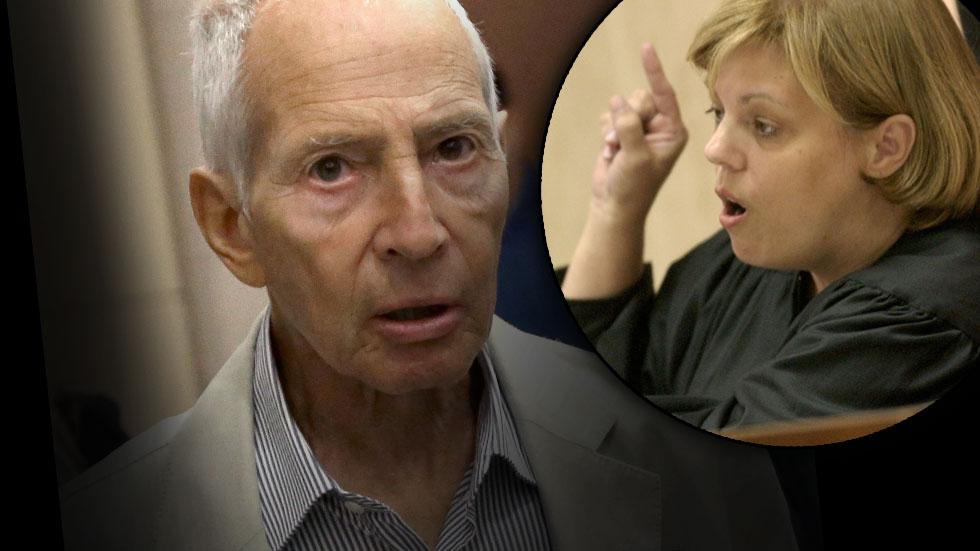 A Texas judge said she believes accused killer Robert Durst left the head of a cat on the doorstep of her home nine years ago, for retribution for testifying against him.
Judge Susan Criss, who oversaw a 2003 murder trial Durst was acquitted in, told the NY Daily News Thursday that she believed he committed the horrifying act because she testified against him at a parole hearing.
"It was June 29, 2006 -- I came home from work about 5 p.m., and you can imagine how hot it was -- I saw something on the walk that leads straight to my front door," Criss told the paper.
Article continues below advertisement
While Criss "thought it was a rat at first," she said she came to find it "was a little gray cat that had been cut behind the shoulder."
She described the mutilated cat as "a head with its two front legs, cut right behind the shoulders," adding that it was deliberately placed in the spot. Criss said that the cuts were "surgical," and thinks they were "done somewhere else."
"I believe it was Robert Durst -- I knew this guy had a history of cutting up his dogs," she said, adding that authorities could not detect Durst's DNA on the feline following a necropsy.
Criss said that she initially feared that her dogs had suffered a similar fate as she ventured into the house that day.
"My heart was beating so fast," she said. "I rushed inside and found the dogs were fine, thank God. But after that, I was afraid to leave my home.
"I was pretty shaken up for a good while."
Criss, speaking with Inside Edition, said that Durst's younger brother Douglas told a reporter his sibling had owned seven Alaskan Malamute dogs -- all of whom were dead within six months after he got them.
Criss said she believes Durst, 71, "practiced on those dogs, and that's where he got some of those skills at cutting people up."
In addition to the suspected animal killings, Criss said she believes "that Robert Durst is a serial killer."
Watch the video on RadarOnline.com
Durst remains in custody in New Orleans in connection with accusations he killed a woman in 2000.