'RHOC' Star Alexa Curtin Files Suit Claiming She Was Raped By Orange County Police Deputy Sheriff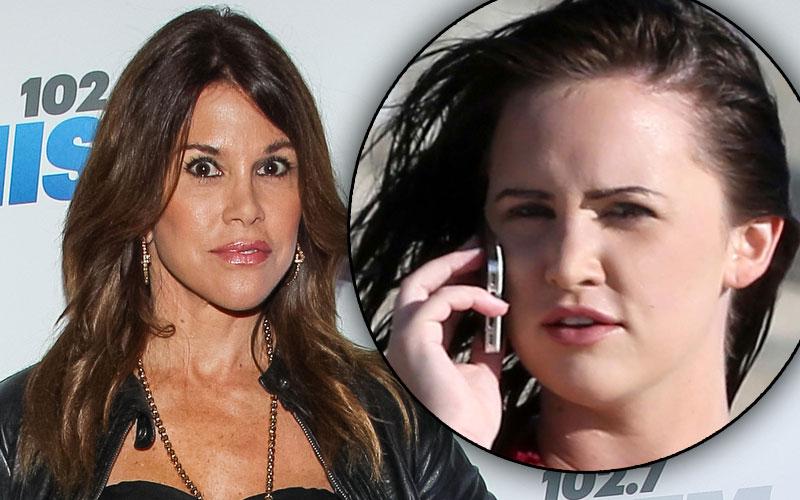 Alexa Curtin, daughter of Real Housewives of Orange County star Lynne Curtin, has filed a lawsuit claiming that she was raped by a Deputy Sheriff after a traffic stop.
The alleged incident occurred back in April of 2014. The then-21-year-old was leaving her boyfriend's house in Dana Point, Calif. when she was pulled over, the Daily Mail reports. The officer allegedly searched her vehicle, and began questioning her about her underwear. He then ordered her to remain in her vehicle, and drove off, returning 20 minutes later in plain clothes, driving his personal vehicle.
Article continues below advertisement
The Deputy then allegedly told Alexa, "Since you are still here, I am going to f*ck the sh*t out of you," and said,
"Show me your p*ssy." Out of fear for her safety, Alexa said she complied. Then, the suit alleges, "The Deputy groped Plaintiff's vagina and digitally penetrated her while commenting on her anatomy."
Next, the Deputy allegedly ordered her to straddle him. "While in this position, the Deputy had nonconsensual sexual intercourse with Plaintiff." After the encounter, the Deputy allegedly asked Alexa for her phone number, and she gave him a fake.
Now, Alexa is suing both the Deputy and the Orange County Sheriff's Department. "Plaintiff was violated, traumatized, emotionally drained, in shock, and fearing for her own safety," the suit claimed. "Specifically, Plaintiff feared that given the Deputy's position, he would find her and harm her again."
Indeed, Alexa has had multiple run-ins with the law since the alleged 2014 incident, leading to the issuance of two bench warrants for her arrest in 2015.