Exclusive
Prince's Secret Life Revealed! Friend Exposes The Man Behind The Icon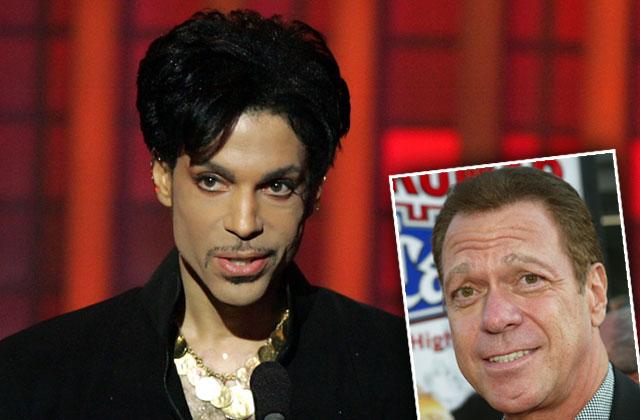 As celebrities continue to mourn Prince, a former SNL star is exposing the man behind the legendary music. Joe Piscopo spoke out exclusively to RadarOnline.com about the Prince that no one knew.
Prince appeared on the late-night television show on Feb. 21, 1981, as a relatively unknown musical guest — and went on to become a legendary musician.
"Eddie Murphy kept campaigning to get Prince, and we're going like, 'Who's that now, Ed?'" Joe Piscopo revealed to Radar exclusively. "Eddie had a keen eye for outside talent, for talent to keep the show fresh and edgy, so they booked Prince."
Article continues below advertisement
"We were outside Studio 8H, and they put catering out and I don't know why I remember this, but I remember Eddie being like, 'Wow, Prince is here!'" he said of the star's behind-the-scenes appearance. "And I'm looking at him like, 'Eddie, I've never really seen you care!'"
Piscopo recalled Prince, who died at age 57, as being polite and quiet on set — not like his on stage persona. But he always had a star quality from the beginning of his career.
"Prince would never walk, he would just glide," Piscopo described.
He ran into Prince years later at the SNL 40 reunion, and revealed that although his on-stage persona had blossomed into an internationally known brand, he hadn't.
"I saw a shyness about him," he explained. "There was a niceness about him, not a cockiness, not like, 'I'm Prince.'"
"He's not like when he struts the stage," he continued. "You'd think he'd carry that off-stage, but there was none of that. He was very shy. His demeanor was very cool, very calm, and very respectful."