Prince Death Bombshell: Aretha Franklin Says He May Have Had Zika Virus!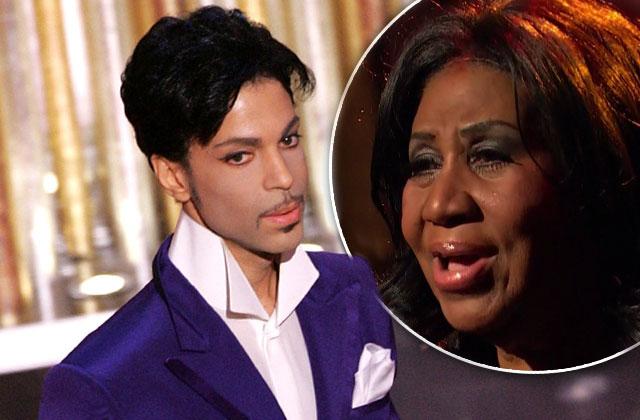 The rumors of medical issues surrounding Prince's death have made his tragic ending all the more heartbreaking.
Now, many close to him are speculating about what really caused the emergency that took his life — and Aretha Franklin thinks it could have been the Zika virus!
Franklin revealed that she has concerns about how his life could end at the relatively young age of 57.
The Queen of Soul appeared on MSNBC with Brian Williams to discuss Prince's sudden death at his Minnesota home on April 21, 2016.
Article continues below advertisement
"You know, they're saying flu like symptoms," Franklin told Williams.
"I'm wondering if it had anything to do with this Zika Virus?"
Williams, however, seemed unconvinced:
A police report obtained by RadarOnline.com revealed that cops arrived at his Paisley Park, Minnesota, home around 9:43 am Thursday and found him unresponsive in an elevator. Efforts to revive him with CPR were unsuccessful.
Stay with RadarOnline.com for updates to the story.