Exclusive
Sex-Crazed Paul McCartney's 4-In-A-Bed Romp Exposed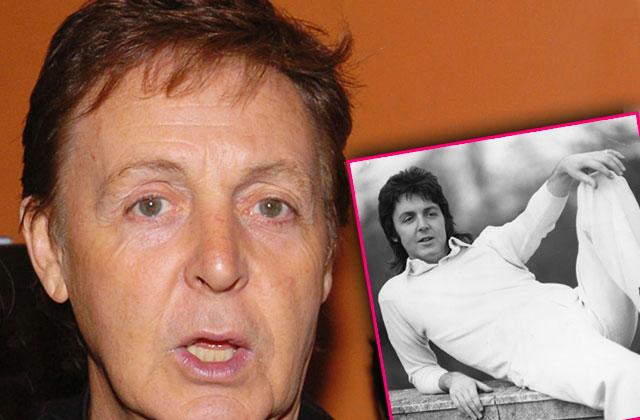 He loved them, yeah, yeah, yeah! Legendary Beatle Paul McCartney bedded a bevy of beauties, and once enjoyed a four-way sex romp while touring with the pop group in the swinging' sixties, a new tell-all claims.
"Paul once told his cousin Mike Robbins that he'd had a four in-a-bed session in which he'd been the only male," author Philip Norman claimed in Paul McCartney: The Life.
"And when The Beatles were on the road, their sexual activities were well known to the large media contingent who traveled with them at close quarters."
Article continues below advertisement
The press kept the Fab Four's horny hijinks undercover, but the lusty lads from Liverpool were well supplied with female companionship while in the United States, according to the book.
"Among the Beatles' welcoming delegation at airports across America would usually be four high-priced prepaid hookers to console them for being unable to set foot outside their hotels," Norman writes. But heartthrob McCartney had an especially tough time with groupies, and Norman claims two of them accused the mop top lothario of getting them pregnant!
In 1964, Hamburg club waitress Erika Hubers named McCartney as the father of her 14-month-old daughter, Bettina, the book states.
The allegations surfaced as the Beatles were on their first tour of America, but the British media kept it hush-hush.
Another groupie, 16-year-old Anita Cochrane of Liverpool, said she'd lost her virginity to a young McCartney, and they'd had sex twice, according to Norman. She accused McCartney of being the father of her son, who was born in 1964 while the band was in the U.S.
Article continues below advertisement
"When she was four months pregnant, Anita went to see Jim McCartney, Paul's dad, telling him she was not seeking marriage or to damage Paul's public image, only some financial provision," according to the book.
"Jim said that she'd been 'really nice' and had given her a 'cup of tea,' but told them, 'Paul says he doesn't know you.'"
The Beatles's manager Brian Epstein offered her $7,000, and forced her to sign a document banning her from making any allegations about Paul being her son's father, according to the book.
In 1969, McCartney married Linda Eastman and was with her until her sad death in 1998. After a six-year marriage to Heather Mills, he has been married to American Nancy Shevell since 2011.
But the book's blockbuster revelations "will come as a shock to lifelong fans who believed Paul's squeaky clean public image," a source dished to Radar.