Naya Rivera Disses Kim Kardashian Over Pregnancy Weight Gain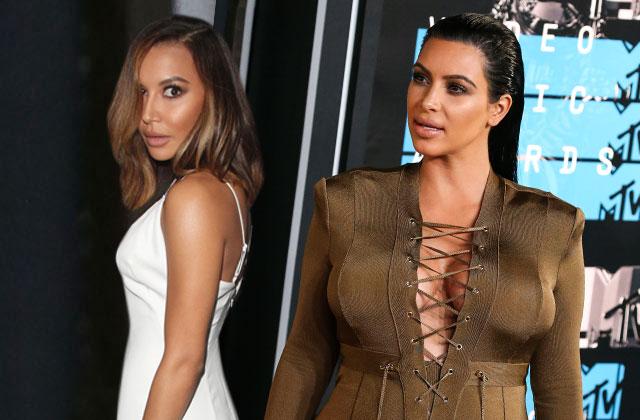 Motherhood didn't discourage Naya Rivera from continuing her feud with Kim Kardashian! The new mom may have subtly dissed her enemy by revealing she didn't obsess over her weight during her pregnancy.
"I completely let myself go when I was pregnant," Rivera, 29, told Fit Pregnancy and Baby. "Weight wasn't something I wanted to focus on, so I ate anything and everything and had a blast."
Rivera's comments seem to be in response to Kardashian, 35, complaining about her weight gain throughout her pregnancies with North West, 2, and Saint West, 4 months.
Article continues below advertisement
"I'm feeling like a f**king whale," Kardashian wrote on her blog while seven months pregnant. She added in another post, "I don't enjoy one moment of it and I don't understand people who enjoy it."
Although Kardashian admitted to losing 42 lbs, RadarOnline.com revealed she has been struggling to reach her post-baby goal weight.
"She's in really bad shape and sometimes has to be dragged out of bed," a source told Radar. "She'll burst into tears over nothing and then lash out and storm off to her bedroom, where she'll stay for hours."
But while Kardashian has reportedly been struggling, Rivera has been having no problem losing the weight!
"I was, like, 'Let's get back to business,'" she said of losing 60 lbs following her pregnancy. "I did a lot of weight training, which I had never done before. I was wearing gear while working my butt off."
Their feud started when Rivera slammed Kardashian for posing nude on the cover of Paper magazine.