Exclusive
Diva Diss! Mariah Carey Is Ignoring Her Dying Sister's Pleas For Help, Family Insider Claims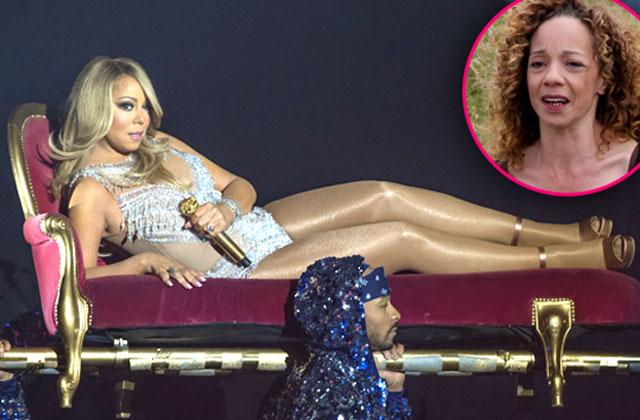 As Mariah Carey plans her lavish wedding to billionaire James Packer, she's ignoring her dying sister's pleas for financial help!
Alison Carey has been hospitalized for months with severe brain trauma, and has repeatedly reached out to her sister.
But Grammy-winning Carey, 47 — who's worth a whopping $510 million — has refused to lend a hand, a source has claimed to RadarOnline.com, noting that "Alison is in bad shape."
Article continues below advertisement
"She's suffering from seizures, takes a regimen of medications and has head trauma. She could die any day," added the source.
As Radar reported, Alison, 54, landed in a facility nearly a year ago, after a mystery man stole jewelry from her apartment and she woke up with a three-inch gash in her head and a busted mouth.
Though Carey's rep said the singer has spent hundreds of thousands supporting her family, last August, Alison, an HIV-positive mother of four reached out to Radar, pleading: "Please tell Mariah to get me out of here!"
"Alison needs long-term care, and Mariah is the only one who has the means," the source insisted. "Mariah keeps saying she's always been there for family, but she's never been there for Alison."