Liza Minelli Has 'Three Months Left' To Live After Tragic Relapse: Friends Tell All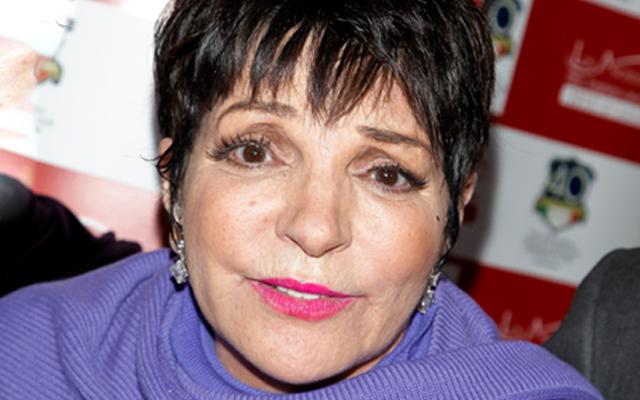 Liza Minnelli's sad life has taken one tragic turn after another — and it's finally gotten the best of the beleaguered star!
The Academy Award–winning actress and singer has waged a desperate battle against drugs and booze her entire life, as well as a slew of devastating health problems. Now, RadarOnline.com has learned that her friends fear for her life.
Minnelli, who just turned 70, has suffered a shocking relapse and is back to her old habits, claimed a spy.
Article continues below advertisement
In September, she sold her luxe New York apartment, where she had resided for more than a decade. Minnelli is currently living in a rented Los Angeles home and is controlled by her assistants, claimed the insider.
The latest drama comes after she recorded a bizarre message in which she seemed to be bidding farewell to close pals and adoring fans.
"I wouldn't be who I am without you, any of you, and on top of that, I just remember all of the goodness and all of the kind wishes and the support and the friendship," she said in the message, released shortly after her March 12 birthday.
Strangely, she concluded with, "Thank you very, very much. I'll never ever forget you."
"It was chilling listening to it," one longtime Hollywood insider told RadarOnline.com after hearing the message. "Liza sounded like she was saying farewell. It was just heartbreaking. People have to be worried. You just have to wonder if she has three months left."
As RadarOnline.com previously reported last April, a killer combo of alcohol and prescription pills landed the Cabaret star in a Malibu rehab center. She has "spiraled out of control" after a painful new back injury, which she sought help for in her fifth rehab stint, dished a source.
While Minnelli's rep denies she's dying, her health woes have been numerous. She had two hip replacements, contracted double pneumonia in 2000, battled viral encephalitis a few months later, broke a kneecap in 2003, fractured her wrist in three places in a 2013 tumble and underwent back surgery the following year.
"Liza has been through so much," lamented the spy. "You just have to wonder how much more she can take. People are worried about her. Right now, all we can do is pray."