'Little Couple' Star Jen Arnold Makes Shocking Announcement: 'I'm Pregnant!'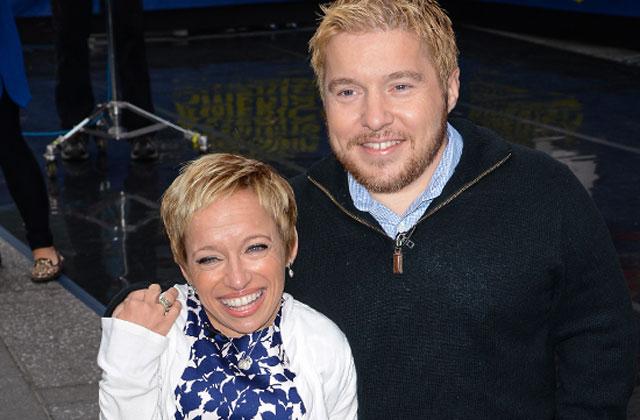 Unable to have biological children of their own, Little Couple stars Jen Arnold and Bill Klein had adopted an adorable son, Will, and were in the process of taking home a daughter from India. But in a shocking twist, the neonatologist reality star, 41, discovered she was pregnant!
In their new book, Think Big: Overcoming Obstacles With Optimism, Klein, also 41, recalls the moment they marveled over the positive pregnancy test in his wife's hand.
Article continues below advertisement
"I'm pregnant," she said in "complete and utter disbelief," he claims.
The couple had conceived during a romantic getaway to Cape San Blas in Florida one month earlier.
"While in Florida, Jen and I had some much-needed rest and relaxation…We played in the sand, we frolicked in the waves, we ate well," he recalls. "We had fun. Apparently too much fun."
"After going through two years of fertility treatments and surrogacy followed by miscarriages, this was unexpected, to say the least!"
Sadly, Arnold and Klein learned that the pregnancy was nonviable during a later doctor's appointment. But they were able to become parents a second time by adopting daughter Zoey from India just a few months later in late 2013.
"Life has been this incredible and crazy and extraordinary road full of wonderful surprises," Klein writes in the inspirational read. "I will see Jen's beautiful smile and Will's never-ending joy and Zoey enthusiastically hopping and skipping along and just think, 'When did I win the Powerball of life?'"