'Little Couple' Star Jen Arnold Copes With Two Devastating Miscarriages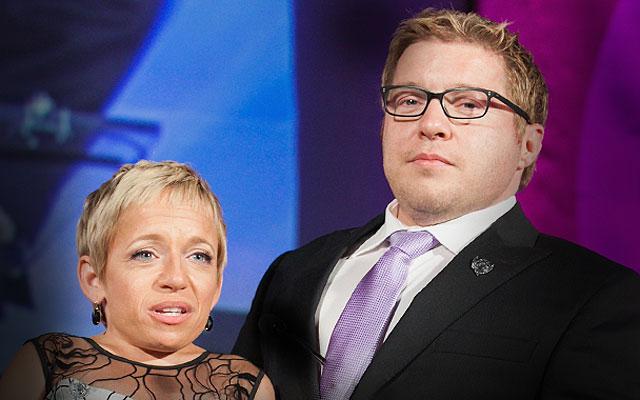 Just when Jen Arnold and her husband, Bill Klein, thought their baby dreams had finally come true, they were dealt a horrific blow.
In the Little Couple stars' inspirational new book, Think Big: Overcoming Obstacles With Optimism, Arnold recalls turning to surrogacy after learning she would be unable to carry a child to term, partially due to her rare form of dwarfism.
Then, their "wonderful" surrogate, Cindy, miscarried at just eight weeks, leaving the pair "devastated."
Article continues below advertisement
"Yet I knew right away not to give up," the cancer survivor and doctor writes. "We had only tried once. We don't give up that easily."
In a joyful shock, Cindy became pregnant for a second time.
However, the surrogate miscarried yet again, this time during the Christmas holiday.
"Keeping the faith felt a little more difficult for Bill and me," the ever-smiling Arnold, 41, admits, adding that despite the pain, they "couldn't give up."
Though they were "still grieving," Arnold and Klein, also 41, decided to pursue an international adoption opportunity just two months after the loss.
Soon, they took home Will, a little person toddler from Hohhot, Mongolia.
Later in 2013, they adopted Zoey, a child from India.
"If you stay the course and are optimistic, you might find yourself seeing joy in your hands," Arnold assures her fans. "Joy rushed over us in ways we hadn't expected and surely couldn't have imagined so soon after our experiences with surrogacy."