Exclusive
Scammed? Kylie Jenner Blasted For Sending Used Lip Kits & Empty Boxes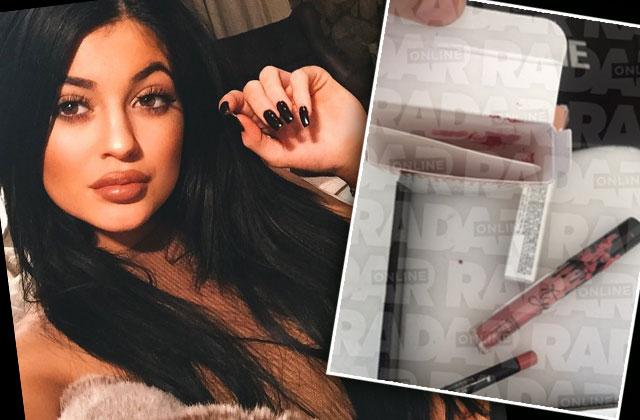 Article continues below advertisement
But things got worse when Perna received her lip kit, as she believes it was tampered with.
"The matte gloss part looked like it had been used," she said. "When I pulled it out lip gloss was all over the edges. It had been opened and pulled out."
When Perna contacted Jenner's customer service department about the missing gloss, they advised her to contact the post office.
"They don't put insurance on the packages so you can't file a claim," she explained.
"The bottom line is they're not responding," she said of when she contacted them again regarding both issues. "I sent them three separate e-mails. I'm going to file a complaint with the Better Business Bureau."
The complaint comes after makeup artist Jeffree Star called her lip kits "unacceptable" after he received bent brushes.
"So I got the new @kyliecosmetics lip glosses… SO disappointed in this product," he tweeted. "That wand is unacceptable. No shade but… How the f**k can a multimillion dollar celebrity think that is acceptable?? Was there no quality control?"
RadarOnline.com reached out to Kylie Cosmetics for comment.
Are you shocked by the claims? Sound off in the comments!