Exclusive
Justin Bieber To Undergo Grueling Deposition In $10 Million Lawsuit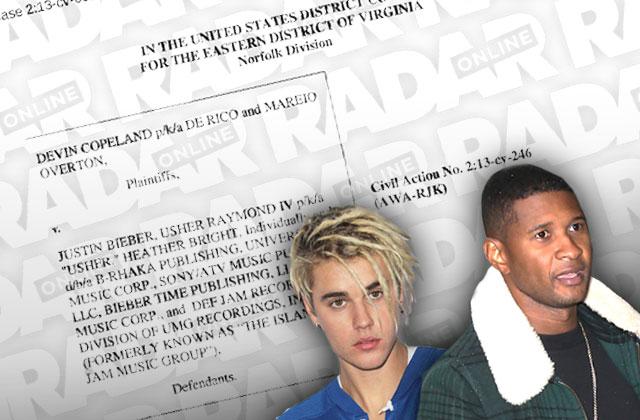 After avoiding a deposition twice, Justin Bieber must finally face the music in a lawsuit accusing him and his mentor, Usher, of stealing music for the hit song "Somebody to Love."
RadarOnline.com has obtained court documents that reveal legally-challenged Bieber must appear in Virginia Beach on April 29 to answer questions related to musician Devin Copeland's allegations.
As RadarOnline.com reported last June, a circuit court judge ruled, "After listening to the Copeland song and the Bieber and Usher songs as wholes, we conclude that their choruses are similar enough and also significant enough that a reasonable jury could find the songs intrinsically similar."
Article continues below advertisement
The case against 22-year-old Bieber, who insists the song is an original, will now be decided after a trial. Copeland was seeking $10 million in damages.