Joe Giudice's Unsavory Prison Life Exposed! Inside Reality Star's Disastrous Dinners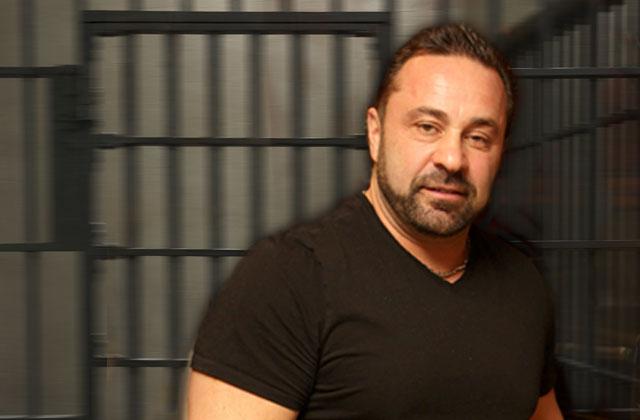 Forget hearty Italian fare! Joe Giudice is going to have to adjust to his new diet during his time at Fort Dix Federal Correctional Institution. According to a former inmate at the New Jersey prison, the food is 'terrible' but somewhat avoidable thanks to inmates who double as secret gourmet chefs!
Earl David, who served 13 months at the jail, told RadarOnline.com exclusively that the 43-year-old reality star is primarily going to be served less-than-appealing meals.
Article continues below advertisement
"The food is horrible—atrocious. It tastes like sawdust," David recalled. "They give you bean meal. It's just…you rather not get it. It's a waste of time. That's like half the week."
However, chances are that the reality star can get around the menu if he's willing to dish out a few extra "macks" every day, the prison expert revealed.
Macks are the currency in Fort Dix and are loosely worth a dollar. Inmates are allowed to purchase 25 macks a week at the commissary.
"So basically you got professional guys making pizza and different things. You pay them with macks and you get a decent meal, that's how it works," David told RadarOnline.com. "You get a whole pie for three or four macks."
Inmates often spice up their purchased items and turn them into gourmet-level feasts by stealing extra ingredients from the kitchen, a major working hub for the prison's population.
However, inmates can occasionally rely on prison staff to provide some better food — but it doesn't happen very often.
Article continues below advertisement
As RadarOnline.com previously reported, Giudice can also grab a snack at the prison's commissary. Unfortunately, that might not be as easy as a quick trip to the grocery store. David described the ordeal as tricky and even the smallest mistakes can cause inmates to lose their order.
"Also, due to constant military planes flying overhead you may not hear your name on the speakers and then you will not get your order, either," he said.