Truce? Jenelle's Mom & Boyfriend Bond After Police Showdown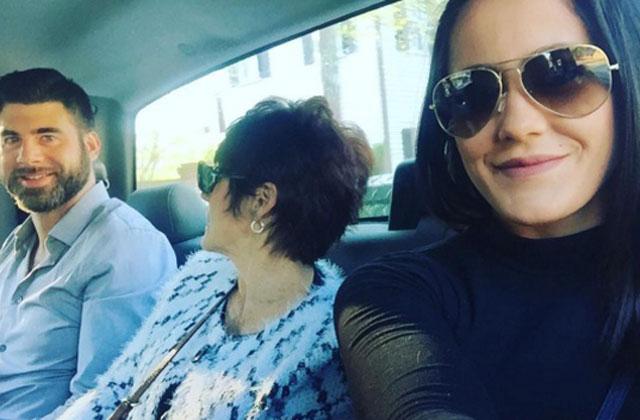 After months of battling her ex-fiancé Nathan Griffith and a mystery medical crisis, Jenelle Evans finally got a break from her tough times.
RadarOnline.com has exclusively learned that Evans's boyfriend David Eason, 27, and her mother Barbara Evans have put their drama to rest.
In fact, the whole family went out to dinner on Tuesday night and made up.
"It went perfect," a source told Radar. "They got along great, and Barbara likes David now."
Article continues below advertisement
According to the source, the group ate at The George on the Riverwalk in Wilmington, NC.
"It's a fancy place on the water," the source said.
As Radar previously reported, Eason called the cops in January after getting into a fight with Barbara at the home that he shares with Jenelle.
While the MTV cameras filmed the whole incident, Lt. Brewer with the New Hanover County Sheriffs Office told Radar that Eason claimed "his girlfriend's mother came to the house uninvited, screaming and yelling at him in front of the children."
But now, Eason and Barbara have ended the war.
"They discussed it at dinner last night," the source said. "Barbara apologized to David saying, 'If I acted out of line, 'I'm sorry.' So they both just put it behind them."
Now, Evans is celebrating her family's reunion.
"Jenelle is very happy about the whole thing," the source explained. "She finally found someone that her mom approves of, and her relationship with her mother is much better now that she likes David. That was the only problem between them and now that's over."
Article continues below advertisement
She even shared a shot on Instagram of Barbara riding in the backseat of an Uber car, sitting between her and Eason.
"Ubering with Babs and @uncledave01 ? #DinnerDate," Evans, 24, captioned the shot.
On top of that, she added a video of Barbara and Eason having a merry time together later on in the evening.
And of course, a film crew captured the whole outing for Teen Mom 2.
"It was filmed," the source confirmed to Radar.