Iggy Azalea Reveals If She's Still Engaged To Nick Young Following Cheating Scandal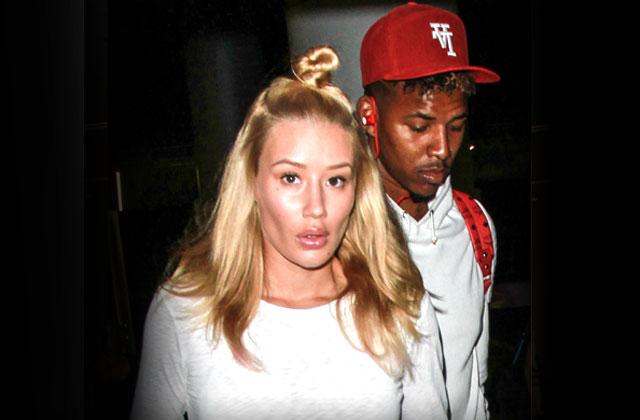 Iggy Azalea has stood by Nick Young amid his recent scandals, but has the rapper had enough after he admitted to cheating in a leaked video? Azalea revealed if she still plans to tie the knot with her bad boy fiancé.
When a user offered to rent a moving van for Young to "get s**t outta there in 10 min," Azalea, 25, responded, "Lol errr…. Nick and I are good babe."
"When you're grown and actually build a life with someone you might understand," she responded to another fan who wrote, "How tragic."
Article continues below advertisement
The scandal comes after Young, 30, was accused of sexual harassment when he allegedly made "vulgar, sexual gestures" towards a woman while stopped at a red light.
Although the woman confirmed the incident to RadarOnline.com, Young and his team denied the accusation.
Do you think they'll make it down the aisle? Tell us in the comments.