Exclusive
Liar, Liar? Iggy Demands Nick Take Lie Detector Test Amid Cheating Scandal, Insider Claims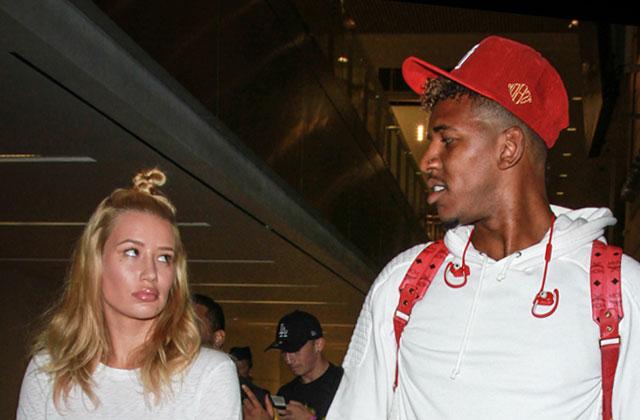 With their relationship hanging by a thread, Iggy Azalea is pleading with Nick Young to come clean about his infidelities — or she'll walk away from their relationship for good.
Now, RadarOnline.com has learned Azalea, 25, is so serious she's even arranged for her 30-year-old fiancé to take a lie detector test.
"Iggy's asked him to do this before but he's always slid out of it and she's let it go," an insider said. "But now she's saying there's no sense in them sticking around until the truth comes out, so they can wipe the slate clean and give things one last shot in an honest manner."
Article continues below advertisement
As RadarOnline.com reported, news of the affair broke when Young's Los Angeles Lakers teammate, D'Angelo Russell, posted a SnapChat video of him talking about a previous affair.
"You was 30, and she was 19?" Russell asked the athlete in the clip.
After the rumor blew up, Azalea hinted her upcoming wedding to Young was still moving forward when she wore her engagement ring in early April, but the "Team" songstress has since decided she needs to finally know the truth once and for all.
Said the insider, "Nick's got a serious choice to make, and she's determined not to be a pushover anymore."