Breaking News: Gwen & Gavin File Divorce Settlement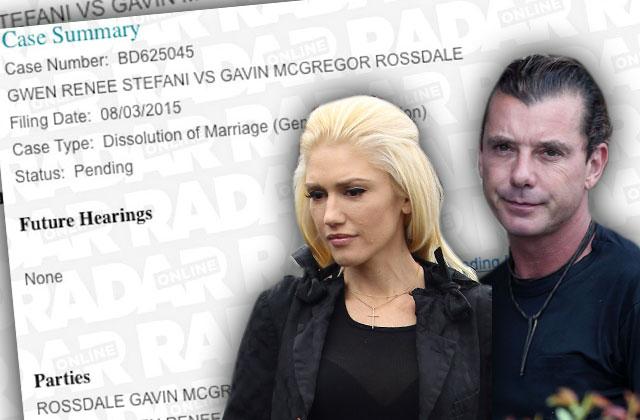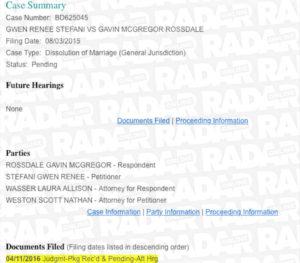 The divorce won't be officially finalized until the judge signs off on their proposed terms, but by the looks of things it is all systems go for a final split to be approved within the next few weeks.
Article continues below advertisement
As RadarOnline.com reported, Stefani filed for divorce from Rossdale after 13 years of marriage on August 3, 2014, in Los Angeles.
The breakup came on the heels of rumors that he had cheated on her with their nanny, Mindy Mann.
Stefani has since rebounded with her The Voice co-star Blake Shelton.
She recently said of the split, "I did not think anything. I wasn't thinking. I was feeling and I was dying. And then I was just like, You can't go down like this! You have to turn this into music. You have to try, at least. I was so embarrassed by just everything. I just didn't want to be that person that just went down after all of that."
Her album inspired by the split, This Is What the Truth Feels Like, debuted at No. 1 on the Billboard charts last month.