Gwen Blindsided: Nanny Mindy Mann Pregnant! Is Gavin The Daddy?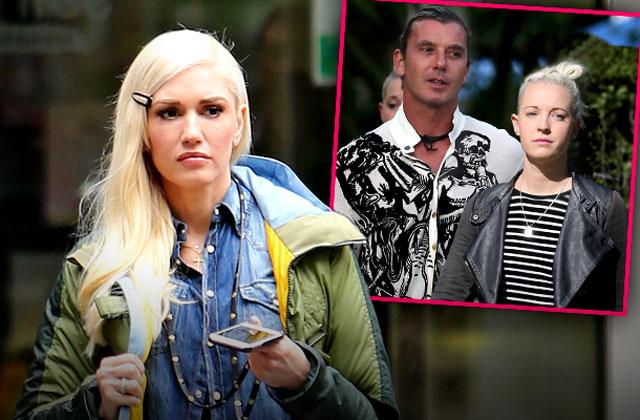 More than six months after Gwen Stefani filed for divorce from Gavin Rossdale, the singer and reality star has just been dealt the most shocking blow of her entire marriage meltdown: The nanny at the center of her breakup with the Bush star is pregnant!
In recent weeks, family members of the couple's former nanny, Mindy Mann, have been leaving messages on the woman's social media congratulating her on the happy news. She appears to be several months along, based on one photo posted. Is Rossdale the baby daddy?
Article continues below advertisement
"Gavin is adamant he didn't get Mindy pregnant," an insider told Radar. "They haven't been together for more than a year. Gavin has moved on from that time in his life."
Indeed, Mann is rumored to be dating snowboarder Spencer Gutcheon. But the Bush frontman and former caretaker for his kids Kingston, 9, Zuma, 6, and Apollo, 2, are still surprisingly close.
As Radar reported, Rossdale, 50, Mann, and a friend were recently spotted dining at the Fat Dog gastropub in North Hollywood.
"He does maintain a close friendship with Mindy, and hopes to always be in her life," the source said.
As for Gwen, "she heard about the pregnancy a few weeks ago," the source revealed. "She could care less about that girl or what is going on in her life. But naturally, Gwen is relieved she won't have to be introducing her three boys to a new sibling!"